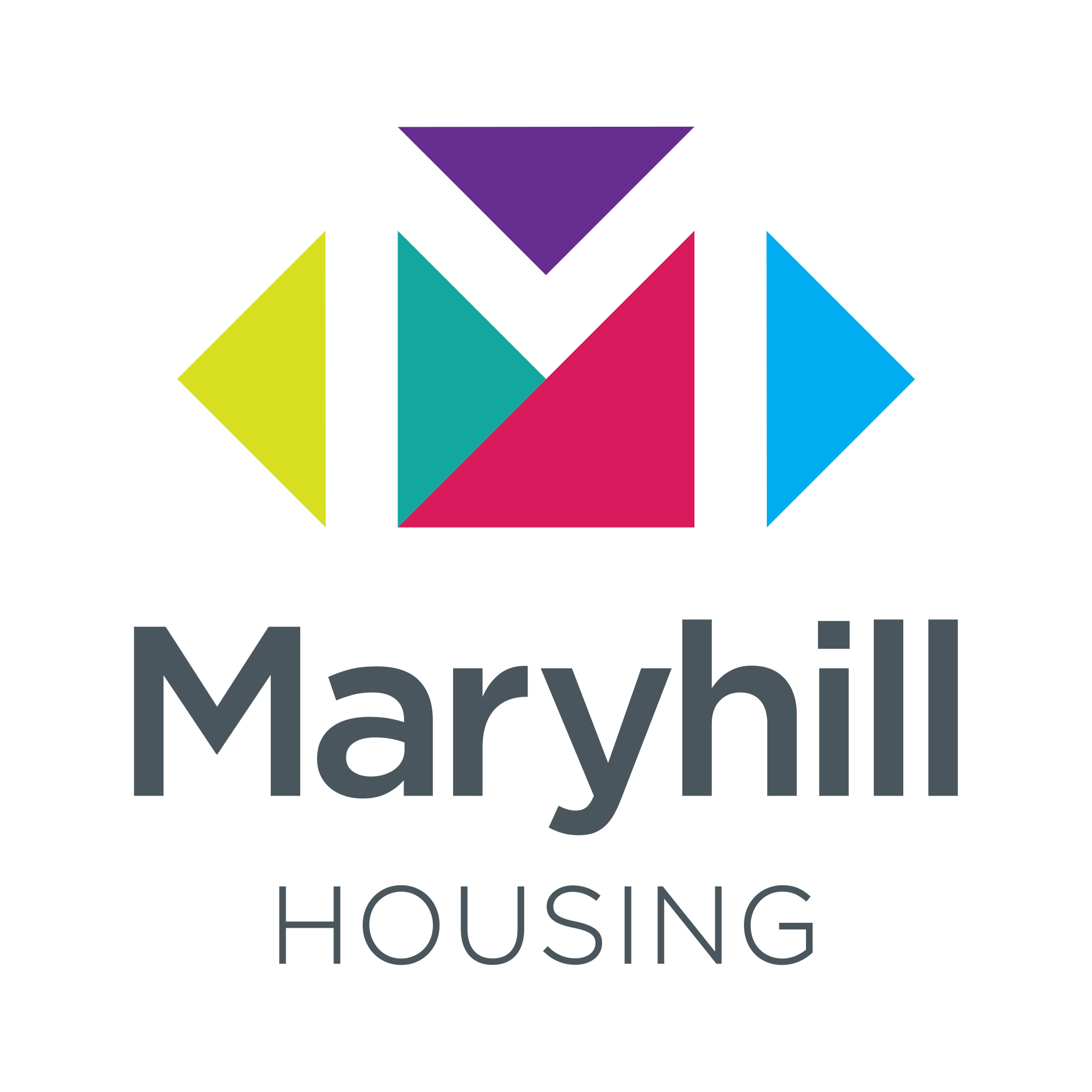 Maryhill Housing is a charitable, community-based housing association operating in Maryhill and Ruchill in North West Glasgow. Our main role is to improve, build, manage and maintain homes. We celebrated our 40th anniversary in 2017.
We are very proud of our communities. We are passionate about the physical, social, and economic transformation of Maryhill and Ruchill, actively investing in regeneration activity. Our Vision is to provide great homes in strong and thriving communities.
Our Values are:
Think customer first
Take responsibility
Keep improving
Embrace people's differences
With strong roots as a community-based association, Maryhill Housing has grown dramatically in recent years with the transfer of over 2,000 homes from Glasgow Housing Association. With a £13m turnover and around 95 staff, we manage 3,100 tenanted homes and provide a factoring service to a further 700 owners. We have a broad range of housing including tenements, retirement housing for older people, high-rise apartments, and modern canal-side homes. We are also embarking on a new development programme and are currently on-site building 80 new homes.
We currently have vacancies on our Board of Management and are looking for people who share our purpose, vision, and values and who are passionate about providing high quality services and housing, at affordable process, to our customers. In addition to the full Board, we also actively seeking people who would like to join our Audit & Risk Committee. The key responsibilities of this sub-group are to look in more details at finance, internal and external audit, performance, and risk.
This is not a paid position, however, all expenses associated with the role will be reimbursed. Previous board experience is not necessary as support and training will be provided. We feel passionate that our Board of Management should be truly representative of the people it services. Given the nature of our work, we are keen to add more voices with lived experience to the Board and are therefore encouraging applicants from all ages and backgrounds, especially those from Black, Asian and minority ethnic groups.
This is a great opportunity to enhance your existing skills and experience with a forward-thinking organisation.
If you think you would like to join, please contact our Chief Executive, Bryony Willett, for an informal chat to find out more. You can contact Bryony on 0141 948 1109, or by email at bwillett@maryhill.org.uk. Alternatively, you can email corporatesupport@maryhill.org.uk for an application pack.
The closing date for applications will be Noon on Friday 29th September 2023
Latest Events