Management Committee Members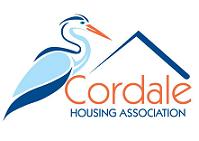 Management Committee Members
Cordale Housing Association
Cordale is a community housing association in West Dunbartonshire looking to recruit new management committee members.
We are seeking talented individuals with the skills to realise Cordale Housing Association's ambition to make life better for its residents and tenants.
Cordale management committee members are a valued and important part of the organisation. We welcome applications from a range of backgrounds and experience, ideally candidates should have a record of success in a supervisory or leadership role.
Cordale has completed a transformation programme, resulting in significantly improved performance and services, and is now mapping a strategy for further improvements. We are looking for committee members who are keen to gain further governance and leadership experience. The roles are being offered on a voluntary basis, and full support and training will be provided.
The current Committee is made up of local residents, plus individuals with specific business skills. The team is required to give good independent judgement and sound management of Cordale to deliver excellent outcomes for tenants and service users. A position on the Management Committee gives the opportunity to gain further governance and leadership experience.
The Management team meets 10 times a year. In addition management committee members will receive training both in-person and e-learning. Member will have the opportunity to join Group sub-committees.
If you would like to discuss how your experience and skills could benefit Cordale, please contact our Governance Team by e-mailing Governance.Team@caledoniaha.co.uk.
For further information on our Management Committee members please click the link.
Latest Events