Ace Aquatec appoints Duncan Montgomery as its first chief financial officer
---

---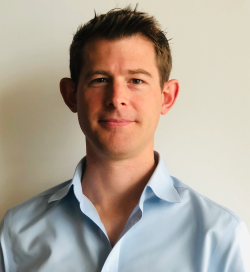 Dundee-based Ace Aquatec, a global supplier of environmentally sustainable aquaculture equipment and service solutions, has appointed Duncan Montgomery as its first chief financial officer.
Mr Montgomery brings a wealth of experience to Ace Aquatec, having held several senior management positions over 17 years, including most recently as finance director at Audley Travel, a 3i plc private equity-backed international travel business, and previously as director in PwC's Deals practice where his clients included both early-stage SMEs, high profile international businesses, and private equity firms.
Mr Montgomery joins the firm after a stellar year of growth and expansion at Ace Aquatec into key global markets. Over the last year, Ace Aquatec has doubled in size, opening new divisions in Norway, Chile and North America.
The team has grown to a total of 30 employees across its global divisions, spanning a range of expertise from research and development to marketing and business development.
Duncan Montgomery, CFO at Ace Aquatec, said: "Ace Aquatec has a strong reputation as disruptors and innovators in the aquaculture and technology sector. There's a real opportunity to become leaders in this space with an exciting pipeline of products that help address some of the industry's significant environmental, social and governance challenges. I'm looking forward to working alongside the team to continue and manage the rapid growth that Ace is experiencing."
Nathan Pyne-Carter, CEO at Ace Aquatec, added: "I am delighted to welcome Duncan to our team at such an exciting time for the business. Duncan brings great experience of operating in senior financial management positions within growing and successful businesses and leading high performing finance teams. I am confident that he will be a huge asset to our organisation and will play a pivotal role in the future success of the business as we continue to execute our growth strategy."