British fintech sector faces shortfall of talent
---

---
The British fintech sector faces a shortfall of talent, according to a census of UK fintech firms conducted by EY and Innovate Finance.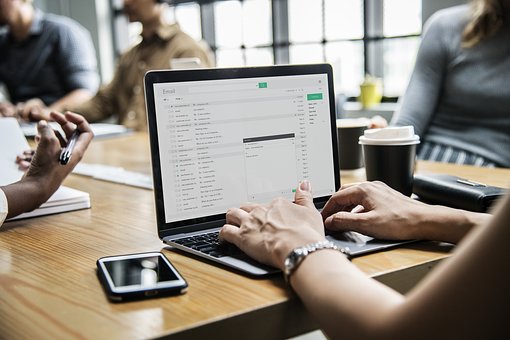 The census has revealed that significant challenges lie ahead in terms of talent recruitment and gender diversity, despite the sector's continued ability to attract increasing levels of investment regardless of global economic uncertainty.
Finextra has reported that the census has indicated that the average total investment raised by firms grew from £15 million in 2017 to more than £20m in 2019 - an increase of a third or 33% despite the uncertainty surrounding Brexit.
The census was on a study of over 224 fintech companies.
Within their next funding round, UK fintech firms are forecast to raise a total of £2.6 billion with Series A funding accounting for over a quarter or 26% fully one-third of respondents anticipate an IPO in the next five years.
However, the census has indicated that finding the right digital skills remains a challenge central to the industry and is a problem which hasn't changed much in the two years since the last Census. More than half, 53% of firms in 2019 reported that recruiting suitable talent was a major challenge.
Software engineering, system architecture and development are cited as the most in-demand skillset, ranked first by 52% of firms, but also the hardest to find. The second most valuable, and equally difficult to source, is data analytics and data science skills, ranked top by 19% of firms.
Gender diversity also continues to be a problem for the fintech sector. The gender split of the British fintech sector's employee base is 70.5% male and 29.5% female, this number is consistent with the 2017 Census results.
The 2019 Census also showed that only 25% of fintechs have at least one female co-founder.
Tom Bull, UK head of fintech at EY, said: "Persistent issues over talent are a real cause of concern and the UK Government's talent and skills agenda is welcomed as the sector looks to secure the necessary resources to flourish. Equally, the Census makes it very clear that more needs to be done to try and redress the gender imbalance, which remains a challenge despite the efforts of Government and industry to make fintech more diverse."
A separate study conducted by the Mayor of London's promotional agency, London & Partners and Innovate Finance, consolidates the UK capital's reputation as a global magnet for venture capital investment in fintech.
The results reveal that the USA is leading the way with San Francisco at $3.02bn, London at $2.1bn, New York at $1.93bn, followed by Berlin at $881m, and Stockholm in fifth at $735m.