Crieff Hydro revenues hit by more than £20 million in wake of pandemic
---

---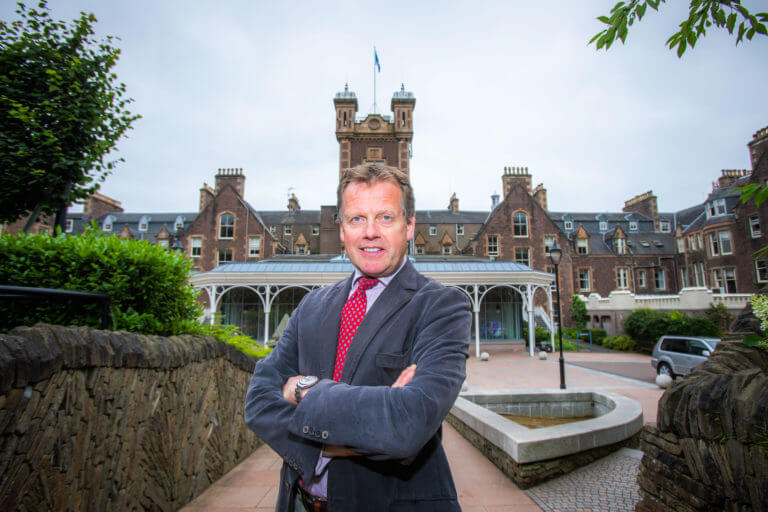 Revenues at the Crieff Hydro have suffered a hit of more than £20 million thanks to the economic effects of the coronavirus pandemic.
Accounts filed with Companies House have revealed that revenues were £32.9m in 2019-20, while last year, they fell to just £12.1m.
The group, which is Scotland's oldest registered company, also posted a pre-tax loss of £3.2m, compared to a profit of £1.2m in the previous year.
Crieff Hydro Group opens six hotels and traded every day it was legally allowed to under COVID-19 restrictions. However, its doors were still closed for 25 weeks of the financial year.
Chief executive Stephen Leckie said the impact of COVID-19 was "drastic" and forced the firm to increase its borrowing facility with Santander by £5m.
Despite the impact of COVID-19, the group has continued to invest in the business.
Mr Leckie said: "Lockdown had a huge impact on hotels and the people working in them across the country. We are no exception. But we used the lockdown to plan for the future.
"Before and during the pandemic we've continued to invest in what's on offer to our guests and invest in our people."
He added that the company believes it can "make the most of opportunities for rapid recovery and future growth".
The company owns Murraypark Hotel, Peebles Hydro, The Park in Peebles, the Ballachulish Hotel and the Isles of Glencoe Hotel and Leisure Centre. The company revealed that all bedrooms ad public areas across these hotels have been refurbished.
The group also made a series of redundancies last summer with the firm cutting its average monthly head count from 827 to 744 staff.
Despite the difficulties faces, Crieff Hyrdo said it had "optimism about the underlying growth potential of the business".