Diageo opens landmark global Johnnie Walker visitor experience
---

---
Drinks giant Diageo has launched its landmark Johnnie Walker Princes Street visitor experience store.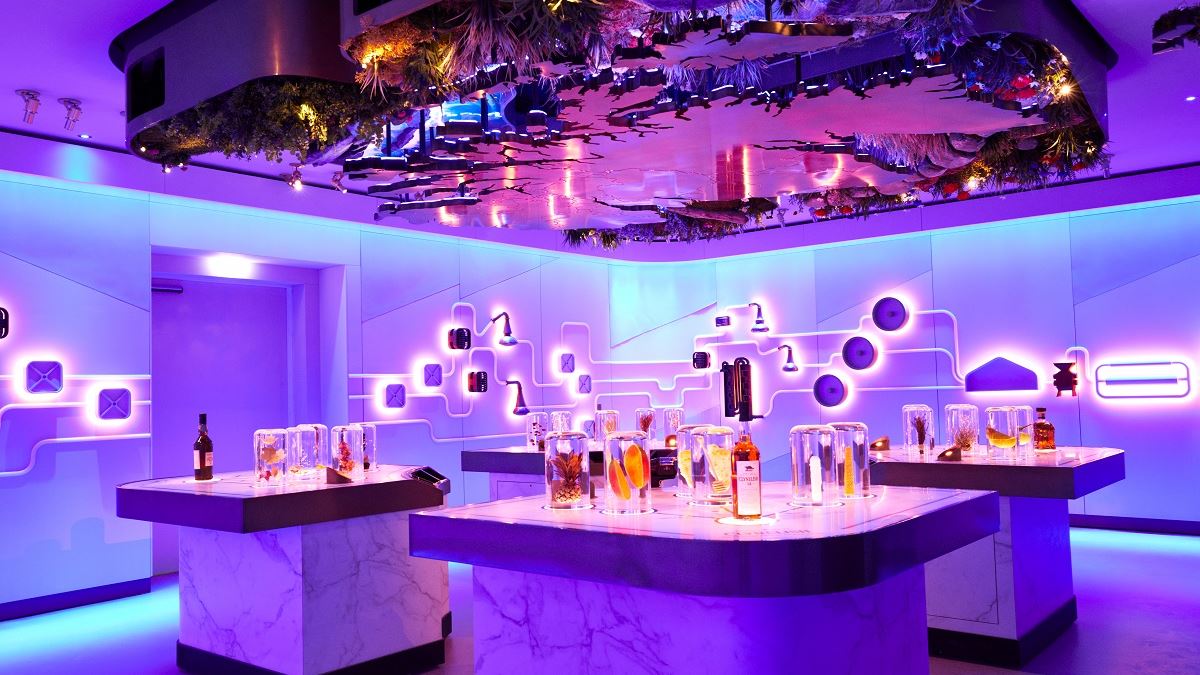 Four and a half years in the making, Johnnie Walker Princes Street is the centrepiece of the firm's £185 million investment in Scotch whisky tourism in Scotland.
To mark the opening, a Johnnie Walker flag was raised above the building by Diageo's chief executive, Ivan Menezes, and the managing director of Johnnie Walker Princes Street, Barbara Smith.
Mr Menezes said: "This is a proud day for everyone. Last year Johnnie Walker celebrated 200 years since founder John Walker opened the doors to his small grocery store and today represents the next chapter of the incredible story.
"Johnnie Walker Princes Street is a landmark investment in Scotch whisky and into Scotland and it sets a new standard for immersive visitor attractions. It celebrates Scotland's remarkable heritage, our incredible skilled whisky-makers, and looks to the future by engaging new generations of consumers from around the world in the magic of Scotch whisky."
Set over 71,500 sq ft, Johnnie Walker Princes Street takes the concept of personalisation to a scale never before seen in a global drinks visitor experience.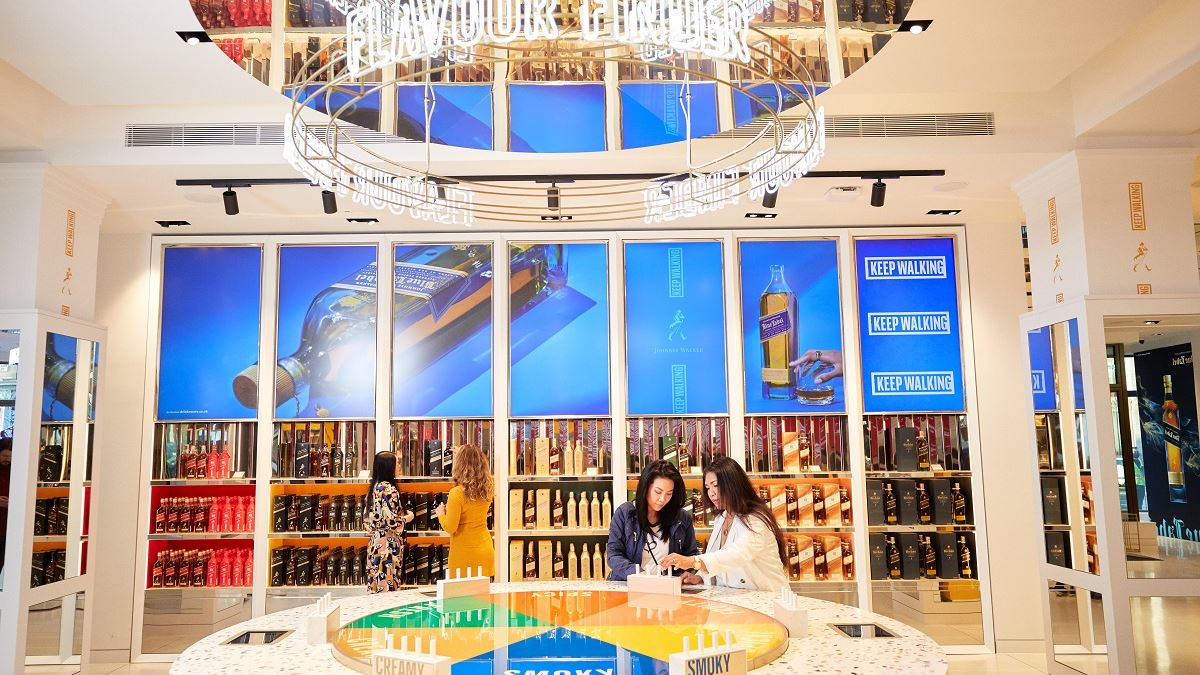 Over 150 diverse and talented new employees, speaking 23 languages between them, have been recruited by the firm, in a move that Diageo says "will bring to life the 200-year story of the Johnnie Walker brand."
Formerly a traditional department store, the building features a state-of-the-art experiential retail space where shoppers can select from rare and exclusive whiskies, fill their own bottles and have them personalised.
Johnnie Walker Princes Street is crowned by two rooftop bars and a terrace with views of the Edinburgh skyline, including the Explorers' Bothy whisky bar stocked with 150 different whiskies, and the 1820 cocktail bar where drinks are paired with a carefully curated menu sourced from, and representing in culinary form, the four corners of Scotland.
Barbara Smith, managing director of Johnnie Walker Princes Street, added: "We're thrilled to be opening the doors and helping to re-build the tourism and hospitality industry after a very difficult 18 months. The story of the world's best-selling whisky has been brought to life with flair and imagination and we have built a team which includes some of the most talented individuals in their fields. We are now ready to welcome visitors and begin telling the next chapter of how we are woven into the fabric of Scotland's history and communities."