Earnings and headcount rise in Scotland's top private companies, despite Brexit uncertainty
---

---
Scotland's top private companies have witnessed a rise in combined earnings and headcount, despite growing economic and political uncertainty, Grant Thornton has found.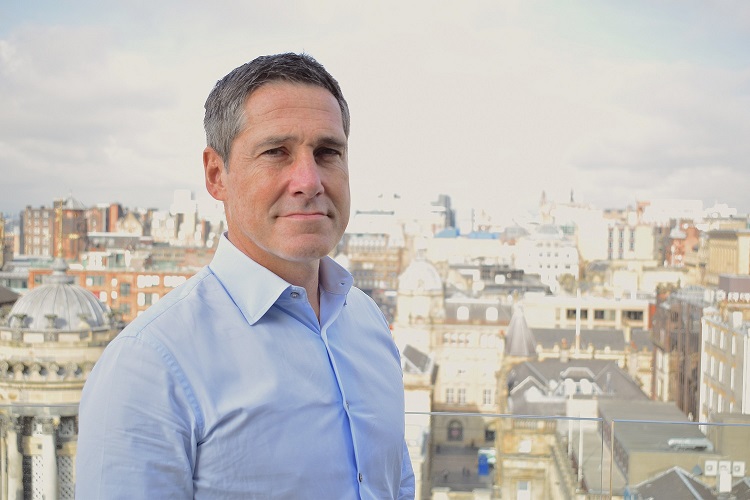 The global accountancy firm's annual Scotland Limited report assesses the commercial performance, in the last year, of Scotland's top 100 private limited companies.
This year's findings reveal total combined earnings (EBITDA) of £2.7 billion – up from £2.3 billion in 2017.
Meanwhile, headcount among the top firms has risen from 119,087 to 138,234.
The data, from the leading financial and business advisor, analyses both regional and industry trends, and has revealed that Scotland's food and drink sector contains the highest share of the top 100, for the fourth year in a row.
A total of 24 companies fall within the group, down slightly from 25 in 2017. Employee numbers are also down – from 24,552 to 23,875.
However, EBITDA has increased from just under £720m to £859m.
James Chadwick, Grant Thornton UK's head of food & drink in Scotland, said: "The food and drink sector has had something of a party for the last few years. Transforming Scotland's global reputation and developing a brand based on quality and provenance. The sector has demonstrated what can be achieved by having a clear focus on coordinated and collaborative growth – the creation of a single international brand, offering a platform for businesses of all sizes to access the international marketplace.
"International growth will be challenging during 2019 as we see the full impact Brexit will have on supply chains and businesses' ability to meet the needs of an increasingly global consumer base. This is also set against the changing landscape of the UK grocery market which is set to once again see upheaval in the next 12 months. The sector has shown over recent years its ability to deal with these challenges and I am confident we're in a strong position to weather the obstacles ahead and continue to drive wider long-term sustainable growth in the Scottish economy."
James Withers, chief executive of Scotland Food & Drink, added: "Scotland's farming, fishing, food and drink industry remains ambitious for the future. It is therefore no surprise to see food and drink come out as the top sector in this year's report, once again. It is Scotland largest manufacturing sector, one of the best performing domestic sectors of Scotland's economy and its been the fastest growing export in recent years. Interestingly, our manufacturing base in Scotland has been growing at twice the pace of the UK average for food and drink. One of the single biggest reasons for that has been the collaboration now forged between different sectors of our industry and government in Scotland. We are unified behind "Ambition 2030", our strategy to make our sector worth £30 billion by that date. To unlock that potential, we need to invest in innovation, skills and our supply chain and, crucially, use Scotland's ever strengthening brand identity to exploit markets at home and abroad.
"However, whilst the story over the last decade has been one of growth, there remains real challenges on the immediate horizon. Brexit has the potential to be one of the most disruptive events to hit our industry in a lifetime. The hope remains that logic triumphs over divisive politics at Westminster and we neither make our largest international market more difficult to do business with, nor turn off the pipeline of talented EU workers that make our businesses thrive."
The region dominating this year's report is Glasgow and the West of Scotland, with 42 firms, with combined earnings (EBITDA) of more than £1.09bn, and 68,785 employees.
Vishal Chopra, head of tax at Grant Thornton, said: "Glasgow isn't just Scotland's population centre, it is also an economic powerhouse with growth in job creation and an increasing interest from businesses undertaking R&D projects. The businesses included in this year's rankings cover a range of sectors, further enforcing the level of diversity that can be seen in the West of Scotland. However, challenges that have long plagued the city – from health problems to trust and safety – need a more collaborative, proactive approach to ensure it remains the biggest and one of the best places to do business in Scotland. Continued investment in capital will also help to ensure the region continues to thrive in future years."
Other major industries reflected in this year's report include: real estate & construction with 15 firms making the list, down from 21 in 2017; manufacturing & industrial, represented by 14 firms – down from 21 in 2017; and energy & natural resources, which has seen an increase, from 7 companies in 2017, to 11 in 2018. The return to growth within that sector is reflected in Scotland Limited 2018, with headcount more than doubling – from 7,316 to 14,785 and total EBITDA rising from £135m to £296m. The sector had endured a prolonged period of instability, as a result of a sharp drop in oil prices, with a reduction in investment, lower activity and large job cuts. But, the last 12 months have offered some hope, with a marked rise in activity in certain areas. The nature of the sector means that many of those benefits won't be reflected in financial results for some time. However, this year's data makes for promising reading.
Barry Fraser, head of energy & natural resources at Grant Thornton, added: "A strong energy and natural resources sector is key to a successful Scotland. The overall industry outnumbers any other in terms of revenue, and provides high value jobs for thousands of people. Aberdeen undoubtedly bore the brunt of the recent downturn with stalled projects, job cuts and lower investment in skills and training. It's reassuring to see the evidence that conditions are finally improving.
"There is a renewed sense of optimism and a feeling that we're making progress as a result of efficiency improvements and increased investment in the UK Continental Shelf. Scotland also continues to play a leading role in renewable energy, driven by reducing costs that are improving competitiveness as a source of energy and generating significant investment and growth. This is providing a strong opportunity for many traditional oilfield service companies who have the relevant skills to supply this market. However, we cannot become complacent. The key to ensuring long-term growth will be a continued focus on innovation and efficiency hopefully underpinned by oil price and fiscal stability."
Deirdre Michie, CEO of Oil & Gas UK, said: "Our industry continues to emerge from one of the most testing downturns in our history, and while challenges remain we bring 2018 to a close in a much more positive place. More projects were approved this year than over the past three years combined, including Shell's redevelopment of its Penguin Field and BP's field development plan for its Alligin prospect. These will result in around £3.3 billion of new investment and release more than 400 million BOE (barrel of oil equivalent) of new production. As our 2018 economic report shows, we're seeing an improved landscape for the sector with reduced costs, competitive fiscal terms and improved operational performance. Recent fiscal and regulatory changes are helping to position the UKCS (United Kingdom Continental Shelf) as one of the leading destinations for investment, ensuring a stable and competitive fiscal regime going forward will be crucial in maintaining this position. In the supply chain we can see that cultural change is being embedded, evidenced by our latest collaboration survey which shows that working practices have been sustained at consistent levels since 2015.
"However we take none of this for granted and as we look to 2019 we must stay the course and continue our focus on improving competitiveness while maintaining a relentless focus on ensuring safe operations. Oil & Gas UK's ambitions and priorities for the coming year are guided by industry for industry. Looking ahead to 2019, we will take a leading role in championing Vision 2035, industry's ambition to add a generation of productive life to the UK Continental Shelf and grow supply chain opportunities at home, internationally and into other sectors. Our critical role in the transition to a lower carbon economy and an increased emphasis on encouraging diversity and inclusion throughout the industry are also key focus areas for the coming year."
With political and economic uncertainty ahead, Scotland Limited 2018 provides some reassurance that the company's top private limited companies are in a strong position to weather any future storms.
Andrew Howie, Grant Thornton's managing partner in Scotland and head of international, said: "The top 100 companies have all demonstrated that our country's economy is diverse, robust and resilient. Our food and drink firms are now proudly operating on the global stage, championing brands that reflect quality, sustainability and passion. For our real estate and construction companies, a commitment to grow in a tough climate has delivered promising results. A combination of public and private investment and a desire to meet rising demand for office and residential space has laid the foundations for companies to embrace every opportunity and grow sustainably. Meanwhile, the energy, natural resources, manufacturing and industrial spaces are regaining lost ground, rebuilding and diversifying, following several years of decline.
"In recent years, Scotland has witnessed its fair share of political and economic uncertainty. With political dialogue and debate ongoing in Edinburgh, London and Brussels, the business community faces the challenge of planning for growth in a disruptive climate. But, we enter this period in a healthy, confident and resilient position. As the esteemed political and business journalist, Bill Jamieson, acknowledged in his contribution to Scotland Limited 2018, last year provided something of a sigh of relief, with conditions far better than we had anticipated. With collective EBITDA of more than £27bn, Scotland's top 100 limited companies are demonstrating that privately owned companies with a clearly defined strategy, a focus on innovation and a commitment to grow in challenging times, are the secret to ensuring that our economy continues to flourish for years to come."
Key Scotland Limited 2018 findings:
Top 3 companies:
Arnold Clark Automobiles Ltd.
William Grant & Sons Holdings Ltd.
Kcad Holdings I Ltd. (KCA Deutag)
Combined EBITDA of the top 100 firms: £2.72bn (£2.34bn in 2017)
Total turnover of the top 100 firms: £24.7bn (£21.5bn in 2017)
Total number of employees working for the top 100 firms: 138,234 (119,087 in 2017)
Total combined remuneration of employees working for the top 100 firms: £4.13bn (£3.31bn in 2017)