FirstGroup chief executive Matthew Gregory to step down amid investor criticism
---

---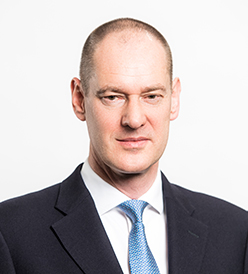 Matthew Gregory, the chief executive of bus and rail firm FirstGroup has announced that he will step down from the role in September this year,
The news arrives amid mounting investor criticism over the sale of two North American businesses completed earlier this year.
On Monday, FirstGroup's biggest shareholder, New York-based hedge fund Coast Capital called for Mr Gregory's resignation after it said the £3.3 billion sale of First Student and First Transit in the US was too cheap and poorly timed at the peak of COVID-19 disruption.
Just over six in ten shareholder votes were in favour of the deal to sell the US divisions in May, following opposition from the group's two biggest shareholders. In an attempt to alleviate discontent over the deal, FirstGroup announced it would return £500 million to the shareholders from the sale of the two businesses.
FirstGroup confirmed that David Martin, chairman, will become interim executive chairman at the conclusion of the AGM on 13 September until a permanent chief executive is appointed. The firm also stated that a comprehensive search is underway to select a new chief executive for the Group.
FirstGroup said that Mr Gregory will work closely with Mr Martin to ensure a smooth handover process.
David Martin, FirstGroup chairman, said: "Matthew has made a significant contribution to FirstGroup since joining in 2015, initially as CFO and then stepping forward to take up the post of Chief Executive in 2018. During that time, he has been instrumental in delivering the Board's strategy to rationalise our portfolio of businesses, culminating in the transformational sale of First Student and First Transit.
"Matthew was also responsible for delivering margin improvements particularly in First Student and First Bus, as well as First Rail's successful Avanti West Coast bid, which restored FirstGroup to its leading position in UK passenger rail. Under his leadership the Group adeptly responded to the unprecedented challenges created by the coronavirus pandemic.
"He leaves FirstGroup a more focused, resilient and flexible organisation, well-positioned to benefit from the many opportunities ahead. On behalf of the Board I would like to thank Matthew for all that he has achieved and wish him every success for the future."
Matthew Gregory commented: "Having delivered the substantial portfolio rationalisation strategy and with FirstGroup now positioned to emerge from the pandemic as a resilient and robust business, I have decided the time is right for me to move on to new opportunities. In this landmark year, the Group has more than risen to its challenges.
"We have delivered on our strategic objectives, protected our financial stability, and supported our communities with essential services while helping to shape the future of public transport in the UK.
"It has been my honour and a privilege to lead this great business and its many thousands of employees who are dedicated to serving their customers every day."