Gindiana Jones: Archaeologists and distillers among those nominated for FSB indy business awards
---

---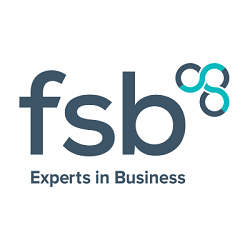 A distillery on the UK's most northerly inhabited island and a rapidly growing Edinburgh headquartered firm supplying archaeology services are amongst the shortlisted businesses for the Federation Small Business's Celebrating Small Business Awards.
Shetland Distillery Company have been nominated for Family Business of the Year while Headland Archaeology have been shortlisted for the Scale-Up business award.
These firms are amongst 45 nominated businesses - stretching from Stornoway to Melrose – who will be considered for 11 awards on 21 February 2019 at a special ceremony at the Playfair Library in Edinburgh.
The awards are sponsored by FSB Insurance Services.
Andrew McRae, FSB's Scotland policy chair, said: "It doesn't matter if you're producing liquid gold or digging for what could be buried treasure, if you're a smaller business making a difference FSB is pleased to celebrate your successes and stand up for your interests.
"Our awards are a celebration of the contribution that smaller and growing firms make to Scottish communities and economies. And if the strength and diversity of this year's nominees are anything to go by, local businesses are creating jobs, generating growth and driving innovation across the length and breadth of the country."
Debbie Strang, co-owner and director at Shetland Distillery Company, nominated for Family Business of the Year and in another category, said: "We decided to apply for the Family Business Award as the Shetland Distillery Company is owned and run by two families. Being short-listed is fantastic.
"Running a family businesses as all about trust and honesty. In our case, the partnership between families, the bond we have with our employees, and the relationship we have with our employees."
Unst is home to the Shetland Distillery.
Owned by Frank and Debbie Strang and Stuart Nickerson, it produces Shetland Reel gin. They are now raising the finance for Shetland's first whisky distillery at Saxa Vord.
Debbie Strang said: "This is our first year of membership with FSB, and we have already seen a number of direct cost-saving benefits, which is so important to a small but growing business."
Tim Holden, managing director at Headland Archaeology, nominated for Scale-Up business of the Year, said: "From our formation in 1996 with just four staff, Headland is now one of the largest archaeological companies in the UK with a headcount of around 150. Our turnover has tripled since 2016 – thanks to work on sections of projects like HS2 - that's why we put ourselves forward for the scale-up award and we're thrilled we've been nominated."
From their base in Edinburgh Headland undertake archaeological work related to the construction industry throughout the UK.
They have 4 offices in Hereford, Luton, Edinburgh and Leeds and a staff of about 150. Recent projects include the M74 Completion Project in Glasgow, the Aberdeen Bypass, the A14 Cambridge to Huntingdon Improvement scheme and the HS2 rail project.
Small and medium businesses support 1.2 million jobs in Scotland.
Further businesses with fewer than 50 employees sustain seven in ten private sector jobs in parts of rural Scotland and tens of thousands of jobs in Scotland's cities.
A full list of those shortlisted and the categories are:
Business & Product Innovation Award
Employer of the Year
Family Business of the Year
Ethical - Green Business of the Year
Micro Business of the Year
Scale-Up Business of the Year
Young Entrepreneur of the Year (aged 30 and under)
Digital Innovation Award
International Business of the Year
Start-Up Business of the Year​​​​​​​
Community Award - Area only
Tickets to the awards event at the Playfair Library, Edinburgh on 21 February are available from https://www.fsbawards.co.uk/area-finals/scotland