Johnston Carmichael appoints Graeme Bain to appointment-taking director
---

---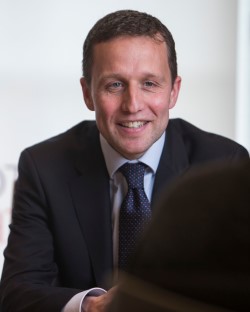 Independent accountancy and business advisory firm Johnston Carmichael has strengthened its restructuring team with the progression of Graeme Bain to an appointment-taking director.
Mr Bain, a licensed insolvency practitioner, joined Johnston Carmichael as a director in 2017, can now be appointed to oversee formal insolvency appointments. His progression comes after a 20-year career in restructuring, 16 of which were spent at a Big Four firm.
While highly experienced in all aspects of personal and corporate insolvency Graeme specialises in contentious creditor led cases and has in-depth knowledge of investigation and asset recovery processes.
He said: "Becoming an appointment-taking practitioner is a proud moment in my insolvency career and it has been a long-held ambition for me since starting out in the profession 20 years ago.
"The past year has undoubtedly been one of the most challenging in living memory for Scottish businesses.
"As we continue to get to grips with the pandemic, I am looking forward to having the opportunity to utilise my experience to help directors, creditors and other stakeholders navigate its financial impact."
Mr Bain's progression is part of a wider expansion of Johnston Carmichael's restructuring team. Carol James was recently promoted to senior restructuring manager in Johnston Carmichael's Inverness office. Carol is the only female licensed insolvency practitioner operating in the Highlands and the only licensed insolvency practitioner in Inverness.
Donald McNaught, partner and head of restructuring at Johnston Carmichael, said: "We are proud to confirm Graeme's new role as an appointment-taking director. Having dedicated his career to restructuring from the outset, Graeme is an incredibly knowledgeable insolvency practitioner with hands-on experience of complex cases.
"It's also fantastic that Carol's experience, reputation and skill is receiving deserved recognition with her promotion to senior manager. Carol is one of the few qualified insolvency practitioners operating in the north of the country.
"These promotions will bolster our team at a time when access to quality restructuring services has never been more important. Unfortunately, the pandemic has already claimed many casualties, including some major brands, and it is likely that some businesses will continue to struggle amid the ongoing unprecedented conditions."