NS&I issues apology for 'failing customers' with long call waiting times
---

---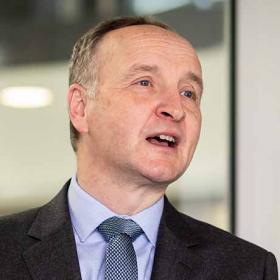 National Savings & Investments (NS&I), which operates premium bonds and other savings products, has apologised to customers for its poor service after admitting that it took an average of 20 minutes to answer the phone in the autumn of last year.
NS&I said it had been severely impacted by the huge amount of savings flooding into it over the summer and then unprepared a second time in the autumn by the wave flooding out again after it announced cuts in interest rates and prize money.
In a letter to the Treasury select committee, Ian Ackerley, the chief executive, revealed that NS&I staff had been taking an average of 17min 16sec to answer the phone in September. This worsened to 20 minutes in October and was reduced to 19min 14sec in November.
The average caller waiting time then fell to 5min 41sec in December, but Mr Ackerley warned that this was likely to worsen again because January and February traditionally were busy months.
In November, Scottish Financial News reported that NS&I slashed rates on its savings accounts with some falling by more than 99pc.
Its Income Bonds, which previously lead the market with a rate of 1.16pc, changed to pay just 0.01pc. At the same time, its direct Saver customers earned 0.15pc, down from 1pc, and the return from NS&I's Investment Accounts fell from 0.8pc to 0.01pc.
The state body said it had been crippled by social distancing measures, employee illnesses and the other impacts of the COVID-19 pandemic as it struggled to keep its contact centres fully staffed.
In the letter to the Treasury select committee, Mr Ackerley, said that he was sorry for the poor service levels and regretted his decision to push on with the digitisation of premium bonds even in the throes of Covid disruption.
Complaints about NS&I increased drastically throughout 2020, with customers complaining of delays in speaking to staff, in handling of complaints and in finding someone to take bank account details for prizes. One significant problem was the decision to stop paying premium bond-winners by cheque, a ruling temporarily reversed on December 1.
Mr Ackerley added that NS&I had hired an additional 280 staff and had opened four extra contact centres to deal with the increased volumes of queries and address the backlog of 5,921 complaints.
Unveiling the body's provisional Q3 results, Mr Ackerley said NS&I was 'determined' to restore normal levels of customer service following the operational challenges we have faced.