Pacitti Jones acquires Alexander, Jubb & Taylor
---

---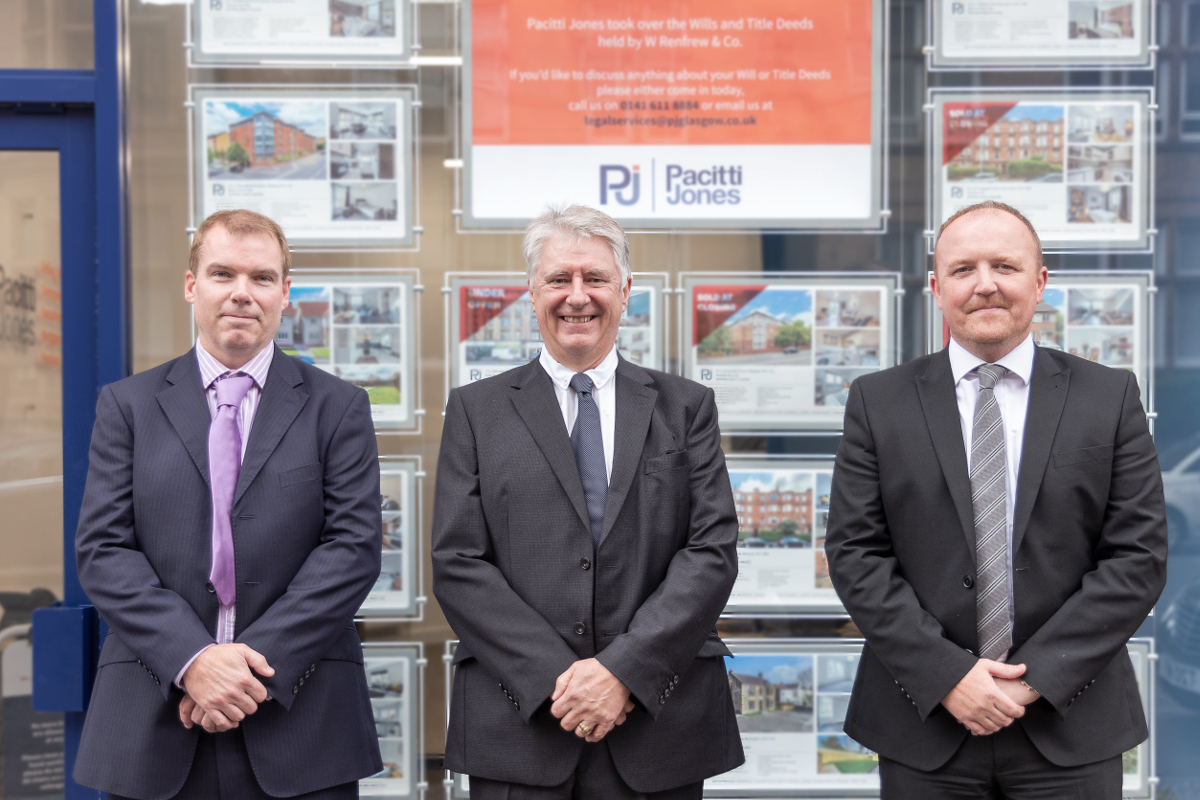 Estate and letting agency Pacitti Jones has acquired 167-year-old law firm Alexander, Jubb & Taylor, based in Dennistoun, Glasgow.
Solicitor Bill Nugent has been serving the local community of Dennistoun from his practice in Annfield Place for decades, specialising in providing legal services for individuals and families.
He said: "I have been looking at succession for some years and wanted to find a home for my clients and business with a business which shared our ethos and commitment to the local community and delivering services locally and in person."
"Pacitti Jones clearly shared my view that the High Street is not dead, and that people deserve locally based, professional services within their community," he added.
Mr Nugent will now be working less than half a mile away at 648 Alexandra Parade, within the expanded Pacitti Jones business incorporating Alexander, Jubb & Taylor.
Pacitti Jones CEO, John O'Malley, said: "We are delighted to have Bill and Alexander, Jubb & Taylor join Pacitti Jones. From our branch in Alexandra Parade, we see the vibrancy of the local area - with new businesses popping up and new house building planned there is a buzz about Dennistoun and its surrounds."