RBS-backed fintech calls in administrators
---

---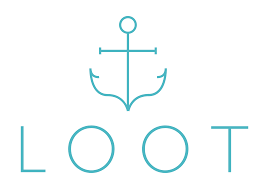 Student-focused UK digital banking startup Loot has gone in to administration after a sale to the Royal Bank of Scotland fell through.
RBS owned a 25 per cent stake in the fintech through subsidiary Natwest's digital bank Bo, which is currently under development and invested a total of £5m in the startup.
However, a deal to buy the whole of the company fell through.
Other investors included Speedinvest, Global Founders Capital, and Portage.
Loot and RBS have declined to comment on the business now being placed into administration, but citing sources, news outlet TechCrunch reported that the company's 60-odd employees were told the news today.
Launched in 2014, with more than 175,000 sign-ups, customers get a prepaid debit card and personal insights into spending patterns, allowing them to set daily or weekly budgets.
The digital banking start-up had not secured a full banking licence but was able to operate through a partnership with Wirecard, which is regulated by the Financial Conduct Authority, under an electronic money licence.
In January, Bo revealed that it had topped up a previously undisclosed £3 million investment in Loot with another £2 million.
Yet just months later Loot has run out of cash and hopes that RBS would save the business by buying it have evaporated.