RBS reveals share buyback bid
---

---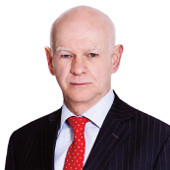 Bailed-out Royal Bank of Scotland says it is aiming to use spare cash to buy back shares from the state, speeding up its return to private ownership.
The Edinburgh-based lender has called a meeting of shareholders for February 6 where it request their permission to buy as much as 4.99pc of outstanding stock back from the Treasury over the following year.
It would mean £1.4bn worth of shares would be bought from the Treasury.
At least 75pc of voting investors must approve the move at the special meeting in Edinburgh.
It would then be up to the Treasury to decide if it wants to sell some of its 62.3pc stake to RBS.
In a statement to the London Stock Exchange, chairman, Howard Davies, said: "This resolution would provide the bank with the flexibility to use some of its excess capital to buy back Government shares at a time and price agreed with HM Treasury. The Board believes that this is in the best interests of the bank and its shareholders by helping to facilitate the return of the company to full private ownership."
A Treasury spokesperson said: "The government should not be in the business of owning banks, which is why we're committed to returning RBS back to private ownership. But we will only sell RBS shares when it represents value for money to do so.
"If passed, the vote announced today does not commit us to sell shares in any one way and we keep all options open."