RBS shifts £13bn of business to Amsterdam as 'no deal' Brexit looms
---

---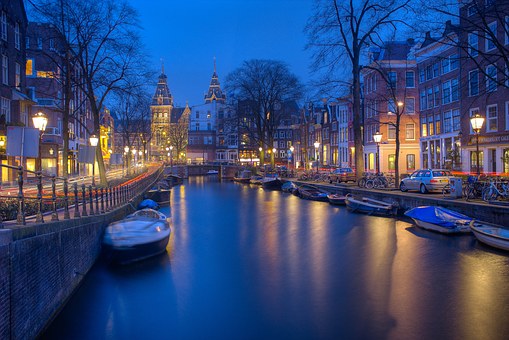 Royal Bank of Scotland has lodged an application at Scotland's supreme civil court to transfer European clients of its NatWest Market business to its Dutch subsidiary to safeguard its business against a no-deal Brexit.
The bank, which has seen Brexit uncertainty weigh heavily on its share price over the last year, was hit by a further nearly five per cent plunge in its value after the still more than 60 per cent state-owned bank told the City it has begun the process of seeking legal consent at the Court of Session.
The move will mean a third of RBS Group's investment bank clients and billions worth of assets (about 20 per cent of its revenues) will be moved out of the UK to Amsterdam.
The bank confirmed it will also shift around £6bn worth of client assets and £7bn in liabilities from its UK business to its new EU hub.
If the UK strikes a transition deal, the customer migration "may be more gradual and subject to further political developments", RBS said.
While the Edinburgh-based lender would not confirm how many investment bank clients it currently serves, Amsterdam is set to serve as the bank's EU hub, but RBS will also service clients out of Dublin, Frankfurt, Madrid, Milan, Paris and Stockholm.
The move comes after RBS announced it had made a £100 million provision to reflect Brexit risk as it unveiled its third quarter results in October.
RBS chief executive Ross McEwan also has already expressed his worries that a no-deal Brexit could tip the UK economy into recession.
Announcing the move to Amsterdam, the bank said: "The scheme is designed with two phases to provide flexibility, so we can be responsive to any political changes in relation to the UK leaving the European Union, such as any agreed transitional period."
The bank added: "In a scenario where there is an expectation of an immediate loss of access to the European Single Market up to circa £6bn equivalent of third party assets and up to circa £7bn equivalent of third party liabilities are expected to transfer from Natwest Markets Plc to Natwest Markets NV. During a transition period, the move of non-uk EEA customers to Natwest Markets NV may be more gradual and subject to further political developments."
The court hearing to approve RBS's client transfer plan is set for 22 February 2019.