Scottish corporate insolvencies rose 29 per cent between July and September
---

---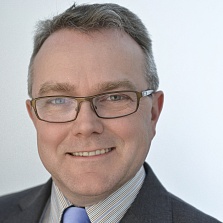 The number of corporate insolvencies in Scotland rose by 29.4 per cent to 211 in July-September this year – compared with the April-June figure of 163.
Creditors' Voluntary Liquidations meanwhile rose to 179 for July-September – an increase of 35.6 per cent on the 132 recorded for April-June 2021 and of 159.4 per cent on June-September 2020's figures (69).
The number of personal insolvencies (bankruptcies and protected trust deeds) in Scotland rose by 1.8 per cent to 1,918 in July-September compared with the 1,885 in April-June and was 8.4 per cent higher than in July-September 2020 (1,770).
Commenting on the statistics, Tim Cooper, chair of insolvency and restructuring trade body R3 in Scotland and a partner at Addleshaw Goddard, said: "The quarterly and annual increase in corporate insolvencies has been driven by an increase in creditors' voluntary liquidations. This would suggest that company directors are choosing to close their businesses, having deemed their future success unlikely after trading for more than a year and half during a pandemic.
"The figures published today reflect the tough three months Scotland's business community has experienced. Restrictions lifted in August, but it has taken time for trade to pick up and will be a while before it returns to pre-pandemic levels.
"Businesses have also faced supply chain disruption, and international trade has been affected by both the pandemic and the change in our relationship with the EU.
"UK government initiatives like the furlough scheme have helped many, but we now face a difficult period where they have to manage without it while trading conditions haven't returned to normal. This could make for a challenging three months in the run up to Christmas."
He added: "Given the circumstances, it's no surprise that business optimism is softening, and many directors are concerned about the future and how they'll pay their overheads and taxes.
"When it comes to personal insolvency, the quarterly and annual increases have been driven by a rise in Protected Trust Deeds. This suggests that more people are working with their creditors to resolve and repay their debts, without reverting to bankruptcy – and is supported by the fact that bankruptcy numbers in Scotland fell compared to the previous quarter and this time last year.
"It's also worth noting that the number of people entering a moratorium in Scotland increased dramatically this quarter. This indicates that there's been a significant rise in the number of people who are facing or approaching serious financial difficulty."