Scottish fintech Origo to deliver digital architecture for Pensions Dashboards
---

---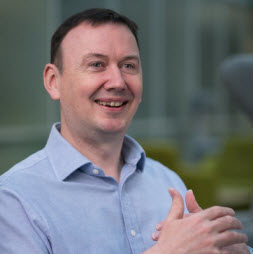 Scottish fintech Origo has been appointed to deliver parts of the central digital architecture for the UK government's Pensions Dashboards Programme (PDP).
The contract for delivery of the PDP's central technical architecture has been awarded to Capgemini, which will partner with Origo to deliver the project.
Capgemini's bid was successful due to its quality and value for money, plus the credibility and expertise of both Capgemini and Origo to deliver the contract.
Over the coming months, the pair will deliver the pensions finder service, consent and authorisation service, and governance register, which will form a key part of the pensions dashboard ecosystem.
Programme director Richard James said: "Today's announcement of a digital technology supplier marks the moment when dashboards move off the drawing board, and become real.
"I'm delighted to partner with Capgemini and Origo, who really impressed us with the quality of their bid; and whose deep pensions industry expertise coupled with extensive experience of delivering major programmes makes them superb partners for the programme.
"PDP now formally moves into its delivery phase, and I am looking forward to working with our new supplier, and across the industry, to make a success of pensions dashboards, and enable individuals to take control of their retirement planning."
Anthony Rafferty, CEO of Origo, said: "Origo has been fully committed to progressing pensions dashboards from the day the project was announced. Our 30-year history has been about delivering ground-breaking technology to make financial services more efficient and cost effective, and improve outcomes for savers and investors.
"We are delighted to be partnering with Capgemini to build the core architecture of pensions dashboards and working with PDP to help deliver the service for the benefit of UK pensions holders."