Virgin Money to cut 500 jobs and close 52 branches
---

---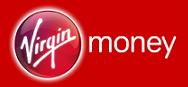 Virgin Money will cut 500 jobs and close 52 branches this year.
The bank will close a total of 52 branches, with 22 branches closing down and a further 30 being "consolidated into another Clydesdale Bank / Yorkshire Bank / Virgin Money locations within half a mile."
Of the branches to close, six of them will be Clydesdale Bank branches.
Virgin Money has estimated that the closures will result in the loss of 500 jobs, with a large number of those coming from head office locations in Glasgow, Newcastle and Leeds, The Telegraph reports.
The news delivers another blow to the UK's banking sector, as yesterday Lloyds Banking group revealed plans to cut 780 jobs across its network and HSBC announced that it would close 27 of its branches.
Last week, HSBC also revealed that it would be cutting 35,000 jobs, as it saw pre-tax profits fall by a third. RBS also announced that it will rebrand as NatWest Group and halve the size of its investment banking business, NatWest Markets.
All of the banks announcing job cuts and branch closures pointed to the migration of customers from in-store banking to online and mobile banking as the reason for the decline in physical stores and jobs.
Lucy Dimes, business transformation officer at Virgin Money UK, said: "The decision to close branches is never taken lightly. As our customers change the way they want to bank with us, we are evolving the role of our stores – investing in all of the ways that customers are choosing to bank with us, including a reimagined Virgin Money presence on the high street."