Work and Pensions Select Committee chair says pre-pack Johnston Press sale should face further scrutiny
---

---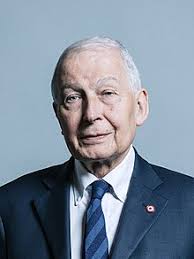 Anger over last month's sale of Johnston Press has been re-ignited after the influential chairman of a parliamentary committee called for action from the pensions regulator.
Christen Ager-hanssen, the biggest shareholder in the former Johnston Press, has branded the deal "shameful", and now Frank Field, chairman of the Work and Pensions Select Committee, has said there were "serious doubts" about the pre-pack administration.
Last month the publisher of The Scotsman, The Yorkshire Post and the i newspapers was saved by creditors through a newly formed company, JPI Media, as a result of a controversial pre-pack insolvency procedure that enables firms to be sold without liabilities such as pension debt.
The deal means members now face cuts to their promised pensions if, as expected, the pension fund is taken over by the PPF.
Immediately after the deal was announced, the new owners of Johnston Press, came under pressure after the Pension Protection Fund, the UK government's pension lifeboat, together with MPs slammed the treatment of its 5,000 pension fund members.
Now, publishing his correspondence with the Pension Protection Fund (PPF), Pre Pack Pool Ltd and The Pensions Regulator (TPR), Mr Field said worrying details had emerged regarding the process.
In one letter Oliver Morley, chief executive of the PPF, said that the company had not provided it with any evidence that there was a "burning platform" urgency driving the sale.
He said: "We had been led to believe that the group actually had more than adequate cash reserves, including enough to pay the next pension contribution amounting to about £800,000 due on November 18 and bond holder interest due in December."
Lesley Titcomb, chief executive of TPR, said it was currently considering "further investigation."