£100m Moray growth deal approved by UK and Scottish governments
An £100 million investment into Moray's future prosperity was given the seal of approval by UK and Scottish governments today.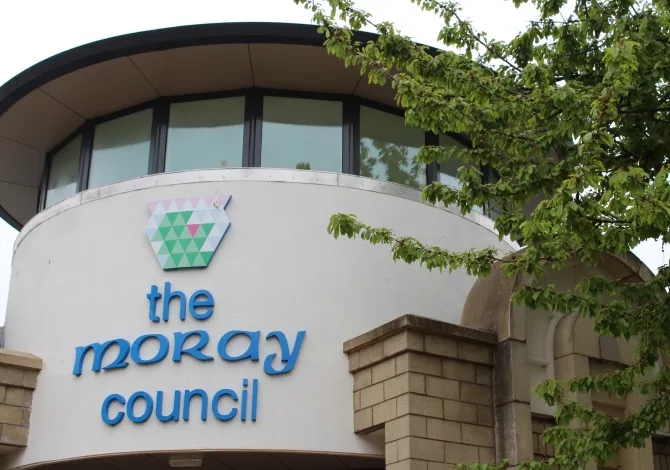 Senior ministers from both parliaments signed the Heads of Terms agreement, which paves the way for Moray's Growth Deal to become reality.
The agreement signals a combined investment in Moray of over £100m and will herald the next stage where details of the projects that it supports will be made public.
Projects include:
Innovation: £40.6m for the creation of two

Moray College

Growth Hubs – a business enterprise hub in Elgin, and the Moray Aerospace, Advanced Technology and Innovation Campus (MAATIC) based in Lossiemouth.

STEM skills: £5.3m for creative indoor and outdoor hubs to break down barriers to STEM in children aged 3-8.

Manufacturing & innovation: £7m for the creation of a manufacturing innovation base, co-located with the aerospace, technology and innovation Campus.

Culture, tourism & town centre regeneration: £31.1m for a Cultural Quarter in Elgin, including refurbishment of Grant Lodge and the Town Hall, and investment in the region's tourism infrastructure.

Transport: £4.3m for a Bus Revolution project for public transport links which suit the largely rural economy.

Housing: £7.5m for a housing mix delivery project which will deliver more homes in the area, including affordable homes in rural towns and villages.

Digital health: £5m to support the increasing demands and service capacity challenges on public health services. This will include the creation of a 'demonstration and simulation environment' and living lab testbeds, based at Moray College.
Moray Council's lead officer for the Growth Deal, depute chief executive Rhona Gunn, said that signing of this agreement is the green light for the team working on business cases to shape the projects and ensure they deliver inclusive economic growth across the region.
Leader of Moray Council, Cllr Graham Leadbitter, said the agreement signals confidence in Moray's economic future.
He said: "I welcome the commitment from both governments which, with match funding from partners, gives the Moray area an investment of over £100m.
"This is needed more than ever to help the local economy recover in the long-term from the COVID-19 crisis."
Iain Stewart MP, Parliamentary Under Secretary of State (Minister for Scotland), added: "Earlier this month I was delighted to announce the UK Government are investing £21m in the Moray Aerospace, Advanced Technology and Innovation Campus, which will create a pathway to skilled aviation engineering jobs for Moray's residents.
"With today's landmark signing of the £100m Moray Growth Deal I am pleased to confirm that the UK Government's £32.5m deal investment will also support the development of Grant Lodge - a visitor attraction in Elgin; a Manufacturing Innovation base for Moray; and a digital health and care cluster at Moray College."
Mr Michael Matheson MSP, cabinet secretary for transport, infrastructure and connectivity, said: "Today marks an important milestone for the Moray Growth Deal, the signing of the Heads of Terms agreement and the confirmation of the projects supported by the £32.5m the Scottish Government is investing in the deal. This will be invested in projects, designed by local partners, that can deliver on local priorities, re-invigorating the regional economy, and I appreciate all the hard work that Moray Council and their partners have put in to get us to this point.
"Investments through the deal will create new jobs, protect existing jobs and extend economic opportunities to communities, businesses and individuals across the region. At a time of such economic uncertainty and challenge, the projects and investment committed through the deal will be more important than ever. We will work with Moray Council over the coming months, to help them develop the projects to unlock investment and drive inclusive growth across the area as swiftly as possible."