AAB appointed as bakery collapses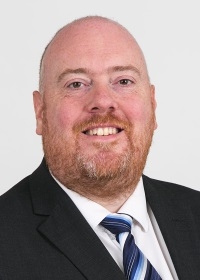 Anderson Anderson & Brown LLP has been appointed administrator of a popular north-east bakery business after it ceased trading with the loss of more than 60 jobs yesterday.
The owner of Huntly-based J and I Smiths took the decsion to close all shops in Dufftown, Keith and Huntly, citing "rising costs" incurred over the past year.
It was confirmed that all 64 staff working at the bakery business had been made redundant.
---
---
According to local reports, staff, who were due to be paid yesterday, had been completely unaware the business had been in financial trouble until they were informed of their redundancies and have been told that they will now have to wait six to eight weeks for their final wage packet.
One told the local Press & Journal newspaper: "We're all pretty angry at the lack of warning."
Smiths opened its first base in Dufftown in 1969, and went on to supply major supermarkets and shops across the north-east.
It had a meat production site at Whitehills and award-winning pies from the business were also served to supporters watching matches at Fraserburgh Football Club.
Neil Dempsey of Anderson Anderson & Brown LLP was appointed administrator of the firm.
Mr Dempsey, head of restructuring with AAB, said: "J and I Smith Bakers has been part of the local economy for almost 50 years, but despite various efforts by the directors to turn around the company's financial position, today's closure has proven unavoidable.
"The closure of all the company's sites is terrible news, being one the local area's most significant employers and we shall be doing our utmost to provide the employees with all of the information and support they need to be able to claim monies due to them from the Government's Redundancy Payments Service."