AAB secures six-figure investment for Aqualife Services Limited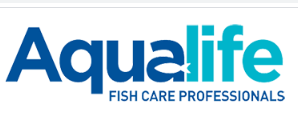 Anderson Anderson & Brown LLP (AAB) has secured a six-figure investment for Aqualife Services Limited.
The funding will be used to help facilitate the company's growth.
Funding for the deal was provided by a number of private investors as well as the Scottish Investment Bank.
Aqualife is located in Scotland and Norway. It provides fish vaccination, training and consultancy services to aquaculture clients across the world. The company is the world's largest for fish vaccination and specialises in farmed fish health and welfare.
---
---
The transaction was led by corporate finance partners Gordon Steele and Stuart Cooper.
Gordon Steele said: "We are delighted to have secured the investment required to achieve the growth aspirations of the company. Having worked closely with Gordon throughout the transaction, we look forward to continuing our relationship and supporting the success of Aqualife in the future."
Gordon Jeffery, managing director of Aqualife Services Limited, added: "Transitioning to a company driven by automation and data has long been our business goal. With this investment, we can realise this goal and really push on and grow our business both domestically and internationally.
"Gordon and Stuart have been great throughout the process, smoothing out what can be a time consuming and stressful exercise. Their help and contacts have been invaluable and we look forward to working with them as our business grows."
Kerry Sharp, director of Scottish Investment Bank, said: "This investment will accelerate the development of technology with the potential to revolutionise farm management practices, helping the company achieve its aim of improving the health and welfare of farmed fish globally."