ABGI UK: Edinburgh tops innovation league table for Scottish R&D tax relief claim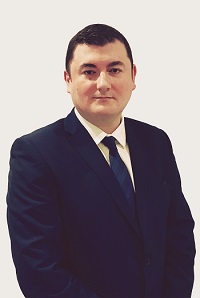 Edinburgh has come out top amongst Scotland's 32 local authorities in securing Research & Development (R&D) tax relief claims, according to a new table released today by ABGI UK.
A total of 475 successful claims for R&D tax relief were made by Edinburgh companies in the latest 2017-18 figures released today by HMRC.
ABGI UK's annual Innovation League Table for Scotland shows that 2.2% of enterprises in the city made a claim in that period.
---
---
Glasgow came out second highest with 1.87% of its companies making an R&D tax relief claim while Dundee was third with 1.85% of firms claiming.
Aberdeen, which topped last year's table, fell to fourth spot with just 1.43% of companies submitting a claim (down from 2.6%).
Edinburgh was the only Scottish local authority area to appear on a Top 20 Innovation League Table also issued by ABGI UK today.
Somerset topped the UK list with 4.3% of its businesses successfully securing a claim for R&D tax relief.
Bournemouth, Christchurch and Poole was second on the table with 4.06% of its businesses claiming relief. Edinburgh ranked 19th.
The latest updated HMRC figures show that Scottish companies secured a total of 2,210 R&D tax relief claims in the 2017-18 period. A total of £175m in tax relief was claimed on the back of nearly £1.2bn worth of innovation-focused investment made by Scottish companies.
Martin Gartley, innovation funding adviser at ABGI UK, said: "Today's HMRC figures form the basis of our Innovation League Table. It shows Edinburgh businesses leading the way in making successful R&D tax relief claims. The city's financial services and IT sectors are driving much of the innovation investment as businesses are determined to remain competitive within the global marketplace.
"IT, financial services and biotechnology sectors account for the higher proportion of R&D tax credit claims for Glasgow and Dundee in this year's league table. Across Scotland we are also seeing many rurally-based firms, including agribusinesses, benefitting from investment in innovation and technology.
"At a time when the COVID-19 pandemic is having such a detrimental impact on the UK economy, investment in innovation, with support in the form of R&D tax relief credits and other government incentive measures will be more essential than ever."