ACCA announces new council board and welcomes new and re-elected council members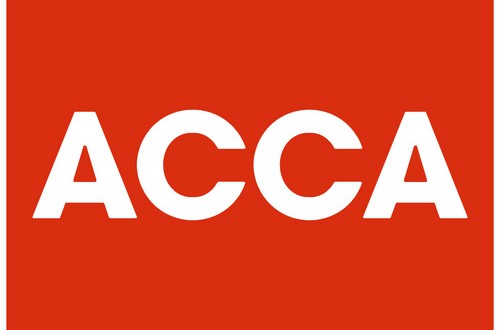 The Association of Chartered Certified Accountants (ACCA) has announced that six new ACCA members have been elected to sit on its council.
ACCA has also announced a new council board, which comprises the officers, three council members, two non-council appointees and the chief executive.
The new members to sit on the council are:
Carol-Ann Boothe, director - KPMG LLP, USA
Natalie Chan, partner - Deloitte Touche Tohmatsu, Hong Kong SAR China
Matt Dolphin, finance director - Greater Anglia, UK
Gillian McCreadie, business services manager - Robb Ferguson Chartered Accountants, UK
Brigitte Muyenga, commissioner finance - Zambia Revenue Authority, Zambia
Joseph Owolabi, director - Deloitte Asia Pacific, Australia
They join nine re-elected council colleagues:
Mohd Nasir Ahmad, group chairman - CIMB Group Holdings Berhard, Malaysia
Sharon Critchlow, director - Newgrange Developments Ltd; Director - Discover Your Bounce for Business Ltd, UK
John Cullen, member of Menzies LLP, UK
Datuk Zaiton Mohd Hassan, CEO - Malaysia Professional Accountancy Centre (MyPAC), Malaysia
Lorraine Holleway, financial controller - Qatar Shell, Qatar
Michelle Hourican, director - Datatrails Ltd, Ireland
Arthur Lee, assistant president and company secretary - CGN New Energy Holdings Co Ltd, Hong Kong SAR China
Dean Lee, managing director - Tyche Hotel Company
Phoebe Hao Yu, CFO - Shenzhen Energy Group, China
The new council board announced today by ACCA will meet six times a year and will be responsible for oversight of performance in delivering the strategy, reporting to council.
The members are:
Jenny Gu, chair
Mark Millar
Orla Collins
Mohd Nasir Ahmad
Ayla Majid
Lorraine Holleway
Anand Aithal, non-Council member
Daryl Fielding, non-Council member
Helen Brand (ex officio)
Jenny Gu, president of ACCA, said: "Our council acts for members on the global stage. Its mission is to ensure ACCA delivers the objectives stated in our Royal Charter. Council members provide strategic direction for ACCA, adding great value to ACCA's work. Members' insights and experience help to make us the successful global professional body we are today. I look forward to working with them all and welcome them on board.
"As a global, growing and successful organisation, these developments are all about modernising our governance structure. The overall objective of our governance remains steadfast - to ensure that ACCA continues to deliver the objectives stated in our Royal Charter: to act in the public interest."