ACCA backs the Flag It Up campaign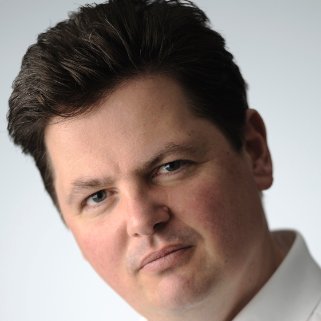 Complying with anti-money laundering (AML) regulations is high on the agenda for the accountancy and legal professions, but the majority are worried about becoming a target for criminals looking to exploit their professional skills and services to enable money laundering, new research has revealed.
These are two main findings from a recent snapshot poll amongst 200 professionals working in the legal and accountancy professions, undertaken for the Flag It Up campaign.
This works in partnership with UK Government, the accountancy, legal and property sectors to drive professionals' engagement with best practice in due diligence and Suspicious Activity Reports (SARs).
The poll reveals a strong belief amongst respondents that AML legislation and processes to prevent criminal activity are highly important.
They also see AML legislation as a vital means to safeguard the reputation of the legal and accountancy professions.
Glenn Collins, head of technical advisory at ACCA UK, said: "The impact of money laundering on society is devastating, and the accountancy and legal professions are often the first to have concerns and suspicions raised. In this context, it's important to understand the legal and regulatory difference between a concern and a suspicion."
If an accountant has a suspicion about activity - if they see a red flag - then they need to alert the National Crime Agency; they are unable to tell the client and must not 'tip off', especially after a SAR has been made. Tipping off is an offence under the Proceeds of Crime Act (POCA).
Mr Collins continued: "Most criminal activities involve money laundering, from the drug trade to tax evasion, firearms offences and also corruption. These are often linked. So the accountancy and legal professions need to be hyper-vigilant to the red flags – such as the structure of a business; or whether a client has taken steps to hide their identity."
However, the poll also shows that over the last year cause for suspicion around money laundering by clients is low – it suggests that only 23 per cent of those working in accountancy were suspicious once about potential money laundering in the last year, with 22 per cent saying they have not had any suspicions.
Mr Collins adds: "The Flag It Up campaign is a reminder for the accountancy and legal professions to be aware of the red flags, to see the risks ahead especially when it comes to client relationships. Tackling money laundering is a multi-disciplinary effort between the relevant professions, banks, and government agencies – we all need to work together to tackle money laundering and be aware of the threats."
Echoing Glenn's sentiment about awareness, assistant professor of economic psychology at the London School of Economics, Dr Michael Muthukrishna, said: "Accounting and legal professionals need to remain alert to the red flags of money laundering. However, it is also essential to be mindful of the potential cognitive and cultural barriers which detract us from taking action and submitting a full and useful SAR.
"Our minds work less like computers and more like simulators. Most of the time, we see what we expect to see based on our past experience and motivations, but we also know when something in our simulation seems wrong. When our expectations are violated, a section of our brain tells us that something in our model of the world needs to be fixed. We feel suspicion as a gut feeling of slight distress or unease. To ease this feeling, we seek out information that will once again leave us able to predict the world. In this crucial moment, various cognitive biases can lead us from suspicion to carrying on with our day rather than further investigating and filing a SAR.
"To help us overcome these barriers, we must become aware of our own biases, how they are influenced by the culture around us and directly address suspicions collaboratively with colleagues."