Alba bolsters executive team with appointment of experienced chair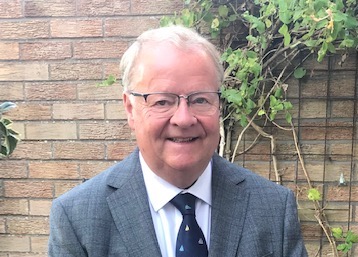 Aspiring Scottish business bank AlbaCo (Alba) has announced the appointment of seasoned banking and financial services executive, Graeme Jones, who the joins the bank as its new chair.
Mr Jones, a qualified Associate of the Chartered Insurance Institute ACII, brings a wealth of experience to the existing Alba team having spent the last 4 decades undertaking a range of senior operational roles at high-profile organisations such as Standard Life, RBS, Aviva Life and Experian.
Most recently, as Scottish Financial Enterprise's CEO, Mr Jones oversaw remarkable growth in both membership and revenue of the business, alongside establishing FinTech Scotland which is now widely viewed as a gateway to international expansion for Scottish fintech companies. He also founded the SFE Young Professionals Network and produced the business' maiden Strategy for Scottish Financial Services and Prospectus.
---
---
Alba's new chair, Mr Jones, commented: "I'm truly excited to be joining the highly motivated team at Alba aiming to launch the first new bank in the West of Scotland in over 130 years.
"Throughout my career I have been passionate about giving innovative and driven SMEs the support they need to continue to be the backbone of the UK economy and I'm convinced Alba, with its focus on relationship banking, will do just that."
Glasgow-based Alba continues to work closely with both the PRA and FCA as the business moves ever closer to securing a banking license with restrictions in the short-term and, ultimately, become a fully operational, digital-first bank serving SMEs throughout Scotland and the UK regions.
Rod Ashley, CEO of Alba, added: "While the last couple of years have unquestionably been challenging as we, like so many businesses, have been impacted by Covid-19 and the subsequent volatile economic climate, we believe this appointment represents our confidence in reaching the next important step in our journey of becoming a fully licensed SME-focused bank.
Graeme has an impressive track record within the financial services industry and is the perfect additional to our existing team as we know he shares our steadfast determination on becoming a new bank with a clear vision and purpose – to support small and medium-sized businesses as they develop their aspirations, grow and realise their potential."