Andrew McNamara: Is short-termism stunting Scottish innovation?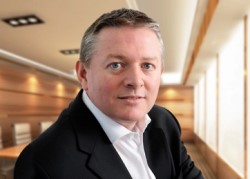 Andrew McNamara, head of business services & outsourcing for Scotland at BDO LLP, discusses the impact of short-termism on Scottish firms.
Scotland has a rich business history. It's a country ripe with entrepreneurial talent, ambition and drive, and every day I see first-hand the exciting things happening in Scottish businesses across many sectors.
However, like all countries, Scotland has suffered from the COVID-19 pandemic and the impact of numerous long-lasting lockdowns, restrictions, inflation pressures and ongoing uncertainty. Adding Brexit and talk of a second IndyRef to the equation makes for a somewhat unpredictable marketplace in which to do business.
---
---
It came as little surprise, then, to find that recent BDO research (The Ambitious Entrepreneur: Tackling Your Barriers to Growth Report) revealed that a huge volume of Scottish businesses are foregoing long-term planning in the face of such uncertainty. Two years ago, at the onset of the pandemic, many businesses switched to short-term planning as we waited to see what it would truly mean – and this was often a savvy business approach, as the future was so opaque.
The time for short-term only planning has now passed. We need to find our way forwards to seeing a path for business growth that enables our country's many businesses to thrive. With 70% of Scottish businesses telling BDO that they only plan a maximum of nine months in advance, the potential for severe impact on growth and innovation is very real.
We know that ambition and drive are not in short supply in Scotland. Ours is a country that has given the world some of its most recognisable brands across a variety of industries, and over three-quarters of businesses we spoke to told us they are keen to test out new business ideas or innovate in 2022. With ambitions to launch new products and services and ongoing investments in research and development both at home and abroad, Scottish business has a bright future.
Meanwhile, two-thirds of Scottish entrepreneurs told us that they anticipate a return to pre-Covid 19 revenues within the next 12 months. A further 28% felt it would take no longer than another three years. This is a keen indicator of the level of ambition in Scottish business – which makes it even more important that business leaders plan properly to enable growth and expansion.
Futureproofing is key to business survival and never more so than in times of uncertainty. The pandemic took an already-rapid moving marketplace and made it almost completely unpredictable – but as normality slowly returns, it's vital that businesses have an eye on futureproofing and understanding where and when new risks might emerge.
Having a futureproof strategy means that your business will be alert, agile and ready to adapt based on the needs of a rapidly changing market. Futureproofing a business strategy makes companies more resilient and able to tackle risks as they arise.
As Scottish businesses seek to grow, they told us their key priorities this year were: digital connectivity; upskilling existing employees; and creating new jobs. This is indicative of a business community on the up and it is vital that business leaders invest in proper planning to enable the growth that should accompany these investments.
Considering that over a fifth (21%) of businesses we spoke to told us they recognised that a lack of strategic planning will mean they're unable to develop and launch new products or services, it is time that forward planning and futureproofing return to the boardroom.
The last two years have taught us all important lessons in business resilience and operating under extreme stress. That so many businesses have survived is testament to the quality of leadership we see in so many Scottish companies.
There were hardships for many over the last two years, but businesses have proven that they can emerge stronger, more resilient and with a host of valuable lessons along the way. They have learned to adjust business models at short notice to adapt to changes in operating models. For many, a shift to remote working has heralded an increase in productivity and efficiency.
Perhaps most importantly, business leaders have come through this pandemic with a much deeper understanding of what their companies are truly capable of achieving when put to the test.
It's time to take those learnings and formalise them into a business growth strategy that looks at far-reaching goals as well as the short-term plan. Scottish businesses tell us they want to expand internationally – with Asia and the USA key geographic markets for growth. They also see the potential for further devolution that comes as part of the Government's 'Levelling Up' plans.
Of course, concerns about interest rates, inflation, access to staff, supply chain pressures, further COVID-19 restrictions and many more added complications remain – but these are not insurmountable with good planning. The pandemic has proven that well-run businesses can manage the impact of far-reaching external changes and do so without compromising on long-term growth plans.
The level of ambition, talent and drive in many Scottish businesses is clear to see. I am continually refreshed by the creative and positive ways that so many entrepreneurs manage to overcome their challenges. What's important now is that businesses do not get in the way of their own potential by taking a short-term or inward view.
Rather, they should use the rest of 2022 to seek the support they need to build a longer-term strategy that will allow them to innovate and maintain a competitive advantage – keeping Scottish business prowess on the map.