Armadilla Ltd emerges from lockdown with growing order book thanks to Clydesdale Bank CBILS loan
Armadilla Ltd, a family-run design and manufacturing business in Midlothian, is set to benefit from the global staycation market as it emerges from the lockdown with a growing order book for its innovative, luxury, eco-friendly accommodation pods.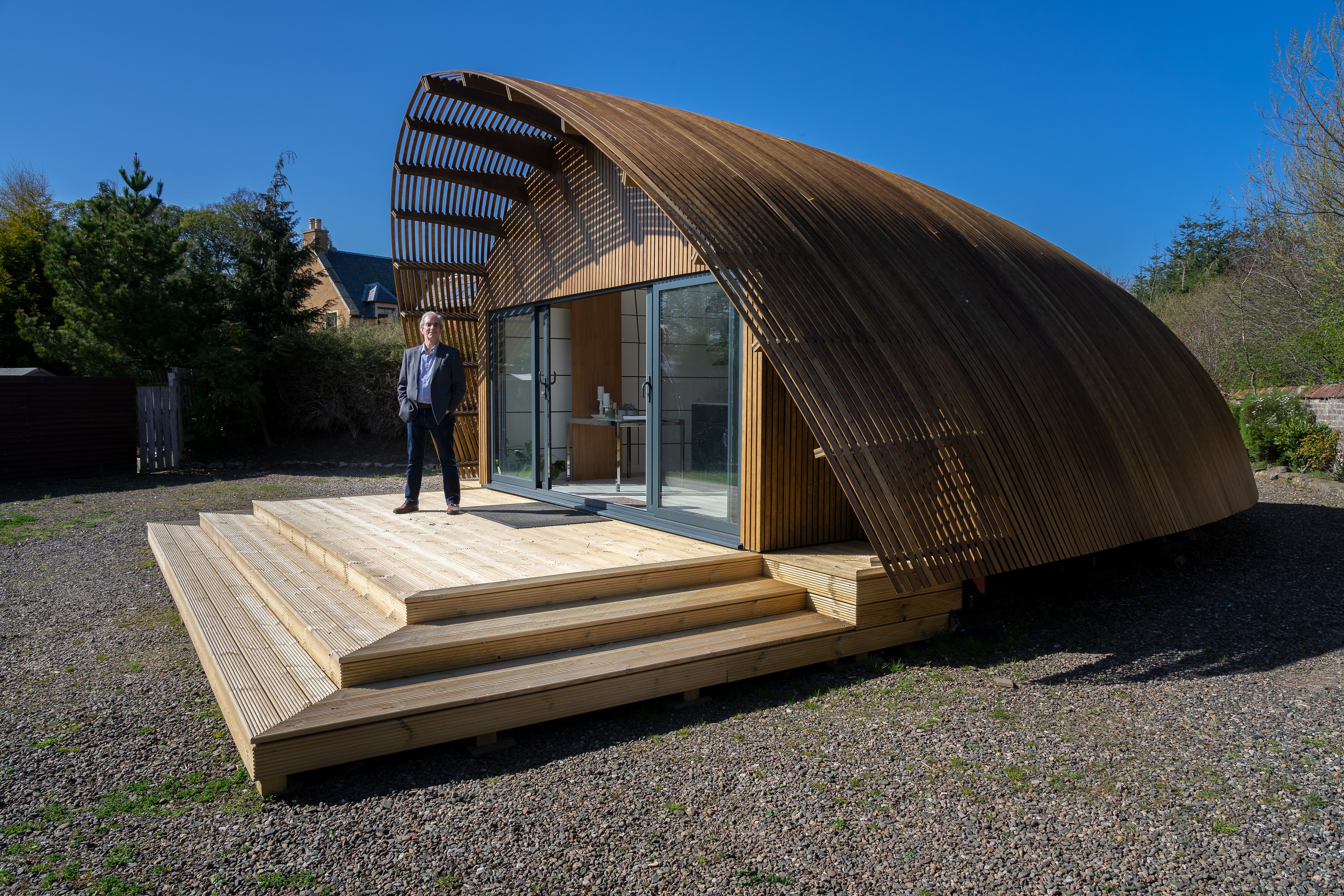 The firm has successfully navigated the economic impact of the lockdown period with support from Clydesdale Bank, owned by Virgin Money, and has returned to operations with a healthy pipeline.
Armadilla was forced to close its 25,000 sq ft factory in Bonnyrigg and furlough its 40 staff in March because of the lockdown and delayed several customer projects. After securing funding from Clydesdale Bank through the Coronavirus Business Interruption Loan Scheme (CBILS), the business was able meet projected cash flow shortfalls and cover fixed costs and supplier payments.
---
---
Operations resumed last month, and the company is fulfilling its pre-lockdown orders and receiving a growing volume of new orders from customers around the world seeking to take advantage of global travel restrictions.
The company designs and manufacturers a range of high quality, sustainable pod-style accommodation units for the commercial hospitality sector, including hotel groups, holiday parks and resorts. Each pod is pre-constructed with an integral steel chassis, which makes lifting and shifting easier, and includes fully integrated plumbing, electrics, air conditioning, underfloor heating, and options for a range of smart tech to enhance guest experience.
Archie Hunter, managing director of Armadilla Ltd, said: "With global travel restrictions in place because of coronavirus, hospitality providers around the world are turning their attention to their domestic markets and seeking to create unique experiences for the staycation market. Our pods are designed and built to a luxury standard and offer guests the wow factor without the need to travel abroad.
"The innovative design of our products means our pods can be shipped globally and built in around three weeks, offering customers a relatively quick, but high-quality solution. We have a robust pipeline in the UK and Ireland, with orders also coming in from Europe. We are shipping to New Zealand and talking to customers in Saudi Arabia, where they are seeking to drive their tourism market to boost the economy.
"Business is strong at the moment. The coronavirus lockdown created a bit of a hiccup in our plans, but the support from Clydesdale Bank has allowed us to sustain the business through a challenging time and we're now on the cusp of a really exciting growth period."
Michael Mackie, relationship manager at Clydesdale Bank, added: "The hospitality sector was hit hard by the coronavirus lockdown and suppliers to the sector, like Armadilla Ltd, felt the full weight of that impact too. Now, we're starting to see new opportunities emerge and Armadilla is in a strong position to take advantage of growing demand for holiday pods. We have worked with the business for several years and have supported their business plans, including funding to invest in innovative new cutting technology, and we look forward to celebrating their ongoing growth."