Artisanal Spirits Company in high spirits as sales rise by 25% in first half of 2022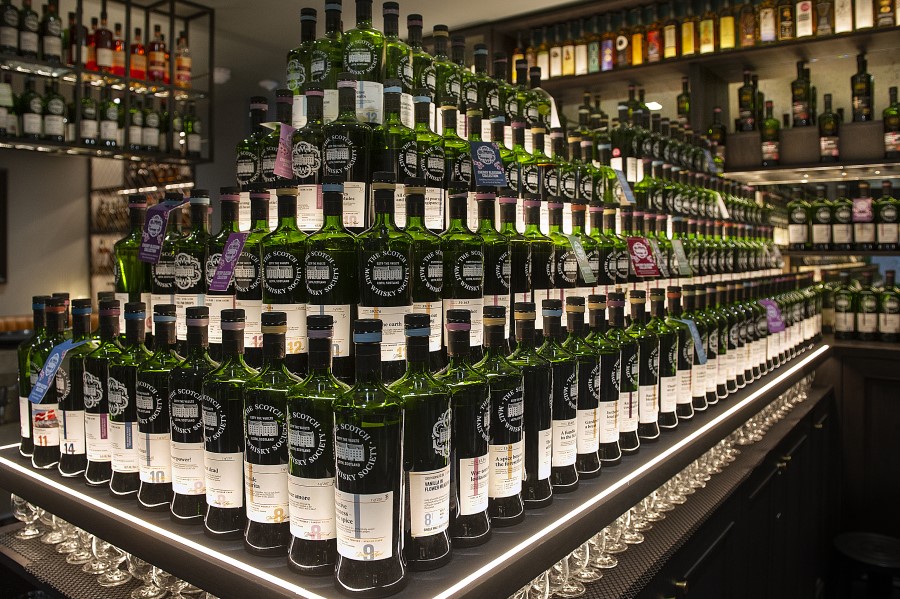 The Artisanal Spirits Company (ASC), the owner of The Scotch Malt Whisky Society (SMWS) has hailed a strong performance in the first half of 2022, as sales increased by 25% to almost £10 million.
This compares to sales worth £7.9m in the first half of 2021.
The firm has hailed a "stand-out performance" in China, as revenues rose by over 50% during the period.
---
---
SMWS membership growth (a leading indicator of future revenue growth) increased by around 24% to over 35,500 (30 June 2021: 28,700). This included growth in European members since the launch of the new EU route to market towards the end of FY21.
The ASC also highlighted a healthy supply chain situuation with good stock availability across markets. It revealed its Masterton Bond facility is progressing on time and on budget ahead of operations beginning in the second half of this year.
The firm's board added that it is "confident of delivering ambition" to double revenue between 2020 and 2024.
Commenting on the announcement, David Ridley, managing director of ASC, said: "The first half of 2022 was another period of substantial progress from both a strategic and commercial perspective. Thanks to the drive of everyone across the business and the continued support of our loyal SMWS members around the world, we enter the second half well positioned, and confident in our ability to realise our ambition of doubling revenue between 2020 and 2024.
"Looking ahead, we remain cognisant of changes in the external environment, but to date have experienced no material supply chain or production issues. As we enter the second half, we have plenty of stock in all our markets to deliver our plan.
"Beyond that, we continue to invest in growing our holding of outstanding whisky and other spirits – we currently have almost complete coverage to deliver growth through to the end of FY28, with substantial stock for the following years too – providing additional comfort and a significant inflation hedge. "
He added: "With the momentum of the first half continuing, a robust business model and a proven strategy, we remain confident of delivering significant sales growth for the full year in line with market consensus revenue expectations."
Mark Hunter, chairman, added: "As we move into the second half of the financial year and reflect on our first 12 months as a listed company, I am proud of what the executive team and everyone at the business has been able to achieve.
"We have done exactly what we said we would at IPO – with the disciplined programme of investment undertaken and the host of operational initiatives introduced to prepare the Group for long-term, sustainable growth, ASC is now a bigger, stronger and smarter business than it was a year ago. "
He concluded: "I am grateful to all shareholders for their continued support and look forward to providing a more detailed update at the time of our interim results in September."