Asanti Datacentres acquires five UK data centres from Daisy Group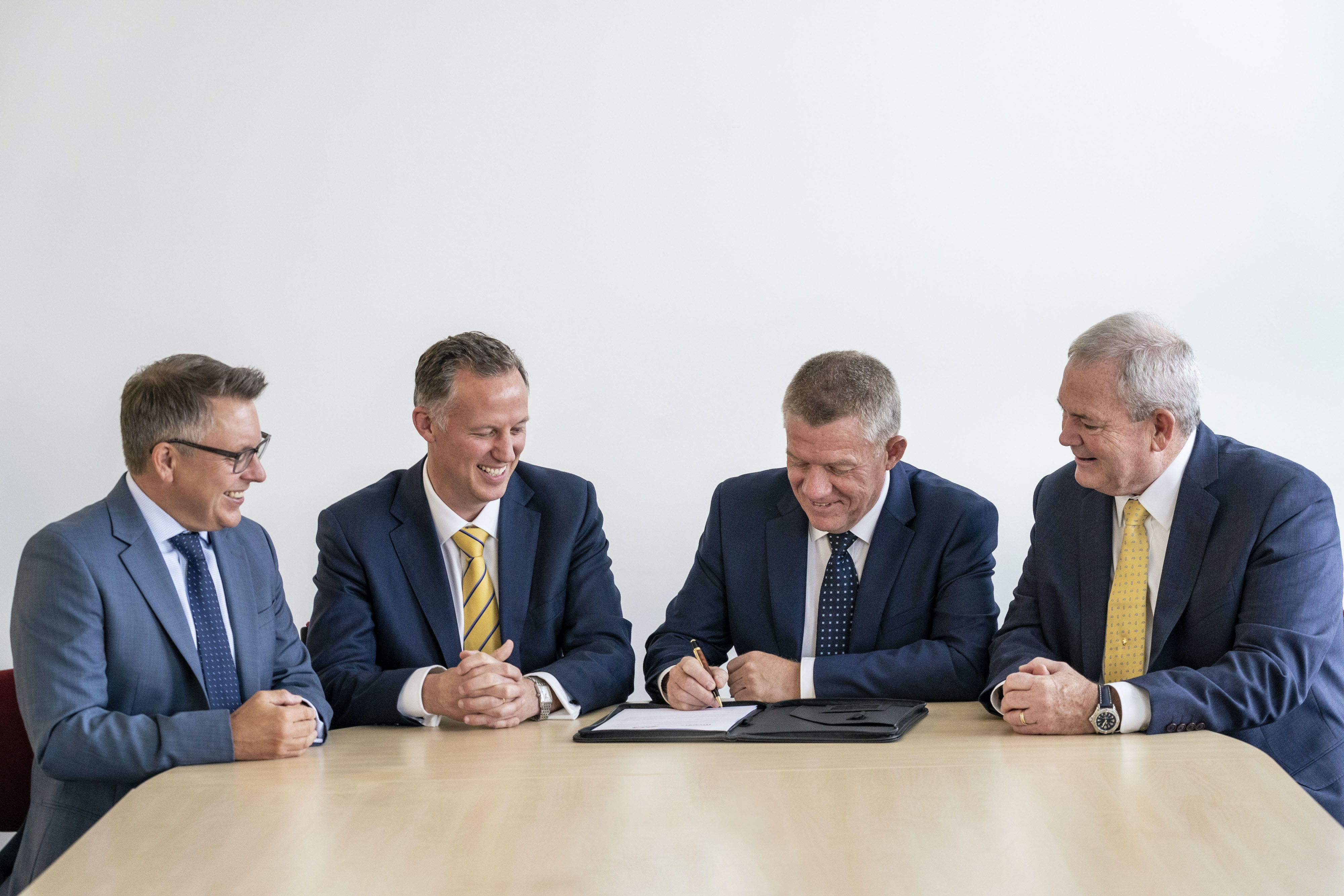 Hamilton-based specialist operator Asanti Datacentres Limited has acquired five UK data centres from Daisy Group, one of the country's largest communications and IT services providers.
Asanti was recently acquired by Invesis, global investor and developer of infrastructure projects. Invesis has committed to providing additional funding that will enable Asanti to secure further acquisitions and develop new-build data centres in the UK and Europe.
Daisy Group's data centre professionals have joined Asanti, headquartered in Hamilton, South Lanarkshire, as part of the acquisition.
The Daisy Group data centres included in today's announcement are located in Hamilton, Birstall, Manchester, Reading and Farnborough.
Together, the Daisy data centres have a capacity of over 1,500 racks strategically located across the UK, providing clients with minimal data latency. The data centres are paired, each offering a nearby location to house disaster recovery systems, providing business continuity to their clients. The Hamilton location is paired with Asanti's existing data centre resource in Livingston. All the data centres are connected to a single national Mesh network with a connection speed of over 100GB per second.
Daisy will remain the service provider and will become a client of Asanti. Daisy's customers will continue to be hosted in the data centres, and their services will remain unchanged.
Stewart Laing, CEO of Asanti, who has more than 20 years of experience leading and developing data centres, said: "Today's news confirms Asanti's objective of driving change in the UK data centre market by providing data centre colocation and services with a specific focus on providing efficient Regional Edge data centre facilities. Our aim is to provide state-of-the-art technology, with a short-term objective of utilising 100% renewable energy, and maintaining competitive solutions in the market. This demonstrates our strong commitment to working with clients to help them achieve financial, technical and sustainability targets.
"Most organisations have deployed, or are looking to deploy, a hybrid data centre model – a mix of legacy and private and public cloud infrastructures. Companies currently using, or looking to use, colocation data centre facilities now have a better option with access to Asanti's Regional Edge data centres.
"Asanti is committed to offering the best service, innovation and environmental solutions available in the Regional Edge data centre industry today."
Chris Williams, Invesis CEO, added: "Data centre infrastructure is fundamentally important to many organisations and the Asanti team has a clear vision of its role in this market, both now and in the future. That's why we're backing them. We see this as an important step towards a major involvement for Invesis in this important area of infrastructure."
Welcoming the move, Ivan McKee MSP, minister for business, trade, tourism and enterprise, commented: "The Scottish Government is helping grow Scotland's green data centre market sustainably, in partnership with public sector organisations like Host in Scotland and in line with goals in the National Strategy for Economic Transformation.
"This is a clear signal to the market that we have businesses with the ambition and capability to develop the sector, a key objective of the Scottish Government's Green Datacentres and Digital Connectivity: Vision and Action Plan for Scotland."