Audit reforms are a 'missed opportunity' to improve internal controls, FRC chief says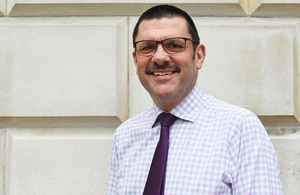 Sir Jon Thompson, the chief executive of the Financial Reporting Council (FRC) has called the overhaul of the UK's audit regime a "missed opportunity" to improve internal controls in a proportionate UK-specific manner.
Yesterday, the UK Government said that its revamp of the UK's corporate reporting and audit regime through a new regulator, greater accountability for big business and by addressing the dominance of the main audit firms will tackle the dominance of Big Four audit firms and reinforce the UK's reputation as a world-leading destination for investment.
The government said that the creation of a new regulator will reduce the risk of sudden big company collapses while also safeguarding jobs.
---
---
While the FRC has welcomed the government's "commitment to deliver much-needed reform", Sir Jon Thompson said: "The Government's decision not to pursue the introduction of a version of the Sarbanes-Oxley reporting regime is, the FRC believes a missed opportunity, to improve internal controls in a proportionate, UK-specific manner. We know that well-run companies contribute to a stronger, healthier economy overall."
He added that it was pleasing to see during the consultation process overwhelming stakeholder support for the creation of ARGA with strengthened powers to ensure investors, employees, pensioners and suppliers are better protected against the consequences of corporate failure.
However, he said: "While we await the final piece of the legislative jigsaw, the FRC will continue to do all in our power to ensure that audit and corporate reporting standards remain high to ensure better outcomes for stakeholders."
Martin McTague, national chair of the Federation of Small Businesses (FSB), commented: "It's good to see BEIS grasping the nettle on audit reform. As legislation is drawn up, the key to success will be making corporate Audit Committees directly responsible for reporting on payment and wider supply chain practice.
"When we were the first group to flag the ramping up of unreasonable payment terms at Carillion, six months before the company collapsed, nothing was done.
"In order for today's measures to work, there must be inclusion of payment practices within Audit Committees' remits. This reform would ensure a whole board awareness of payment practices. Without it, there will be more Carillions."
He added: "Improving transparency at big corporates whilst easing unnecessary reporting burdens for small businesses is the right direction of travel.
"It's now a case of making sure the resulting Bill is fit for purpose as the legislative vehicle needed to make a real difference. We look forward to working with the Business Secretary Kwasi Kwarteng to ensure it does."