Auditing is 'harder than ever' during COVID-19, PWC warns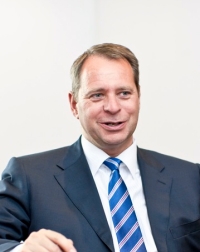 Kevin Ellis, the chairman of PWC has warned that auditors will find it "harder than ever" to determine whether companies can continue to trade and that their accounts are free from fraud or errors as tougher COVID-19 restrictions come into force this winter.
Mr Ellis, who has headed PWC in the UK and Middle East for the last four years, told the Financial Times: "With so much uncertainty, the role of auditors has never been more important or more difficult. Judgment calls this year will be harder than ever."
His warning comes as the audit profession faces increased scrutiny over the quality of its work after a series of accountancy scandals at Wirecard, Carillion and Thomas Cook.
The Big Four audit firms — PwC, KPMG, Deloitte and EY — have been accused of failing to identify failures and red flags in company accounts that meant shareholders lost large sums when the companies collapsed.
In July, the accountancy regulator ordered the firms to separate their practices by June 2024. The new principles outlined by the Financial Conduct Authority (FRC) mean that the firms pay auditors in line with the profits of their audits, ringfence the finances of the audit division with a separate profit and loss account, and introduce an independent audit board to oversee the practice.
Mr Ellis said the increased pressure will be felt this winter as auditors prepare to check the books of hundreds of large companies whose financial year ends in December.
The timing of the audits is likely to coincide with further European lockdowns as governments attempt to slow the second wave of COVID-19.
Such restrictions mean that auditors will be forced to carry out crucial parts of an audit such as inventory counts or portfolio valuations remotely, adding further complications to their work checking the books of companies that have been hit hard by COVID-19 measures.
Mr Ellis said: "Trust in corporate reporting will be of paramount importance this year because the strength of corporate balance sheets will be under even closer scrutiny."
"We had a dress rehearsal in March but it will be far more challenging after Christmas given the volume of year-ends, particularly if there is a second lockdown and auditors can't be on-site."
He added that "auditing become much harder down a Zoom lens."
Mass remote working and increased financial pressure on businesses have increased the risk of fraud during the COVID-19. Auditors have been urged to improve their fraud detection methods and take greater responsibility for identifying fraud in company accounts following the Wirecard scandal.
Scottish Financial News reported last month that UK taxpayers could lose as much as £26 billion from fraud, organised crime or default, as a report by the National Audit Office (NAO) revealed up to 60% of COVID-19 loans may never be repaid.
At the same time, auditors will be under immense pressure to make tough decisions on whether a company can continue to trade as a going concern for the next 12 months. This has already led to a clash between auditors and some company directors who fear that an official question mark in their accounts over whether they can keep trading — known as a qualified audit — could trigger a breach of lending agreements with banks or bondholders.
Mr Ellis continued: "This is uncertainty that no one has seen before. There is still pure uncertainty in some sectors and auditors have to ask how much money is needed in the war chest, and make a judgment on what the next 12 months will look like, to sign off on some companies' accounts."