Baillie Gifford to cut charges on four investment trusts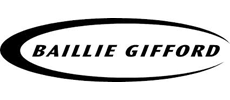 The Edinburgh-based Baillie Gifford has announced that it is lowering the annual management charge on four of its investment trusts from New Year's Day.
The Edinburgh Worldwide Investment Trust, Pacific Horizon Investment Trust, The Baillie Gifford Japan Trust and Baillie Gifford Shin Nippon all allow a tiered approach based on its total assets, and the group will reduce fees for the opening tier from 0.95 per cent to 0.75 per cent.
The first £50 million of net assets will incur a charge of 0.75 per cent, then the next £200 million will be charged 0.65 per cent and assets beyond £250 million will incur a 0.55 per cent annual management fee.
The firm said it had lowered fees across its range of investment trusts several times in recent years and believes lowering its fees will save clients of each of the four trusts £100,000 per annum.
---
---
Baillie Gifford director of retail marketing and distribution James Budden, said: "The fee reduction for these trusts is part of our commitment to offer value for money to investors. Our trusts have seen strong asset growth and have been busy issuing new equity. We are keen to pass on the benefits of increased scale to shareholders where possible."
All four trusts have seen solid returns over the past five years, as seen in the chart below. The Shin Nippon trust, for example, has seen a 119.59 per cent return as at 17 December 2018.