Bank of Scotland appoints two new relationship managers to Edinburgh, Lothians and Borders branch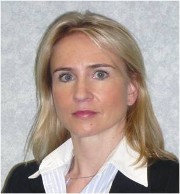 Bank of Scotland has announced the appointment of two new relationship managers for its Edinburgh, Lothians and Borders SME and Mid Corporates team, bringing more than 40 years of financial services experience.
Stuart Clark and Alan Bedford join a nine-strong team of commercial banking specialists and will work with businesses across Edinburgh and the Greater Edinburgh area to provide guidance that will help firms grow and develop through tailored support.
From capital management to financing and daily banking, the team support a vast portfolio of businesses across sectors including hospitality, manufacturing, and technology. There is also a significant focus on supporting firms in the dental, pharmaceutical, and real estate sectors.
---
---
While the priority will remain to support businesses recover and grow from the pandemic, Stuart and Alan will also be working closely with local SMEs and Mid Corporate firms to identify how they can offer support from a sustainability perspective as Scotland heads towards achieving net zero by 2045.
Stuart Clark said: "It's an exciting time to be joining the team here, especially as we continue supporting Scottish businesses emerge from the pandemic. I'm looking forward to meeting new clients and giving them the help and guidance to reach their full growth potential as we head into what we hope will be a positive 2022."
Alan Beford added: "I've worked in the financial services sector for almost 15 years, so it's great to join a new team where growth is in the spotlight. I'm passionate about the work Bank of Scotland is doing to support firms on the road to net zero. It's been a challenging couple of years but shifting our focus to a greener way of working will help long-term growth and increase the resilience of Scottish businesses for future generations."
The new appointments come just three months after Angela Smillie and Clare Richardson took up the role as area director for Edinburgh, Lothian and Borders on a job share basis. With 35 years of combined financial services expertise, Angela previously led on Sustainability for the SME businesses across the UK, and Clare was instrumental in supporting North East clients with energy transition in recent years.
Angela Smillie, joint area director for SME and Mid Corporates, Edinburgh, Lothian and Borders, commented: "Championing growth and supporting our clients to achieve their ambitions is a fundamental focus of our team. The addition of Stuart and Alan is hugely welcome and brings a wealth of experience to boost our existing high-performing team.
"We understand 2022 will present challenges, but we're committed to helping our clients recover and prosper. We will ensure customers can access the advice and financial support they need, as well as our Sustainability Product & Proposition suite, to help clients with their journeys to net zero."