Bank of Scotland: Business confidence in Scotland fell by 15 points in June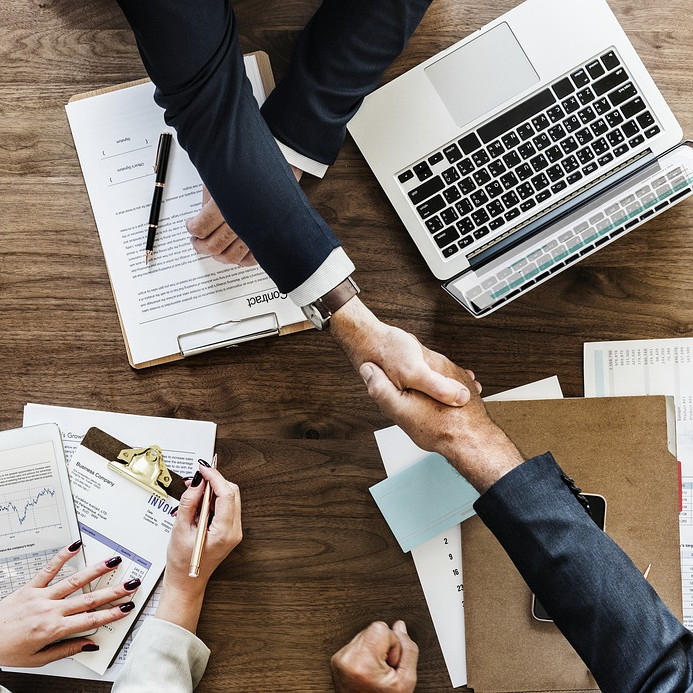 Business confidence in Scotland fell 15 points to 27% in June, according to the latest Business Barometer from Bank of Scotland Commercial Banking.
Companies in Scotland reported higher confidence in their own business prospects month-on-month, up 18 points at 49%. When taken alongside their optimism in the economy, down 47 points at 5% this gives a headline confidence reading of 27%.
Scottish businesses flagged a range of growth opportunities for the next six months, including investing in their team (36%), evolving their offering (34%) and entering new markets (27%).
---
---
The Business Barometer, which questions 1,200 businesses monthly, provides early signals about UK economic trends both regionally and nationwide. A net balance of 16% of businesses across the country expect to increase staffing levels over the next year, down 23 points on last month.
Across the UK, business confidence fell 10 points during June to 28%. Firms' optimism in the economy dropped 12 points to 21%, while their outlook on future trading prospects was down eight points, at 34%. The net balance of businesses planning to create new jobs also decreased, by nine points, to 28%.
Every UK region and nation reported positive confidence readings in June. However, all except the East of England (up 17 points to 31%) recorded a lower reading than last month. London (down 28 points to 35%), the West Midlands (down 23 points to 30%) and Scotland (down 15 points to 27%) reported the largest decreases month-on-month, with the North West (down two points to 42%) now the most optimistic region overall.
Fraser Sime, regional director for Scotland at Bank of Scotland Commercial Banking, said: "With inflation continuing to drive up prices, and many firms struggling with supply chain disruption and recruitment challenges, confidence in the Scottish economy has dipped.
"However, confidence figures remain positive overall and it's great to see businesses planning to invest in their teams and market positions despite this exceptionally challenging economic climate. It's more important than ever for firms to ensure their working capital is in good health to help mitigate any disruption and we'll remain by the side of Scottish businesses to support them through this period so they can capitalise on growth opportunities in the future."
Confidence among businesses in the manufacturing and construction sectors fell, bringing them close to the UK all-sector average, at 32% and 30% respectively, reflecting lower optimism in the economy. Service sector confidence declined to its lowest in a year, at 25%, showing weaknesses in hospitality, though offset by stronger confidence in business services. Confidence in retail businesses edged up this month four points from 27% to 31%.
John Sinclair, founder and owner of Craigie's Farm, said: "The past quarter has been challenging for our business. Rising commodity prices and soaring energy costs seem to be getting out of control and we're having to work hard to manage these inflationary pressures. On top of this, recruitment has also been a challenge and while we're keen to expand our team, its proving tricky to find the right staff.
"Despite this, we've built a strong customer base through the years and we hope this will enable us to have a bumper summer. We've also invested considerably in a new shop and café fit which will be taking place in the next two months. We know our existing customers will love the new look and we also hope that it will help us to attract new customers from across Scotland.
"While we continue to operate in a challenging climate, we're optimistic that we'll be able to weather these headwinds and continue to grow on the other side."
Riccardo Gallo, director at Gallo & Gallo Developments, commented: "The past few months have not been without their challenges for our business. As a luxury property developer in Edinburgh, supply chain disruptions have been a substantial headwind for us. Ongoing delays at ports and increased container and import prices are proving increasingly troublesome and these changes are already impacting our pricing models.
"Inflationary pressures are also taking their toll and the prices of materials is skyrocketing, along with overheads including energy prices. Recruitment also remains challenging and we continue to be impacted by a shortage of skilled labour.
"While this is undoubtedly a difficult spell, we are facing 2022 and beyond with optimism as we know there will be further opportunities for growth on the horizon. The key to this will be planning for future success by supporting trusted contractors and staff, developing our strategy and addressing challenges as a team.
"We are about to kick off the second phase of our Juniper Views development, with a reservation already secured for the final unit, and we are also looking forward to developing our site in Gullane, East Lothian, with planning submitted for a boutique development of family homes with south facing terraces and views across Gullane's golf courses."
Paul Gordon, managing director for SME and Mid Corporates, Lloyds Bank Commercial Banking, added: "This is a challenging time for businesses and we know that there is caution about what lies ahead in the coming months.
"With concerns about a potential economic slowdown, it is important that businesses continue to keep a tight rein on input costs where they can and a close watch on profit margins.
"Seeking advice at a time like this, sooner rather than later, can make all the difference and I would encourage business owners to be proactive and use their support networks, including their bank, to plan ahead. At Lloyds we remain by the side of businesses to help them navigate the challenges they face."
Hann-Ju Ho, senior economist Lloyds Bank Commercial Banking, added: "Business confidence declined this month, suggesting that the momentum for growth is moderating. Firms remain broadly positive but face several challenges ahead, including concerns around higher costs and slowing demand. If these trends continue, businesses may have less scope to pass on higher costs to support their margins."