Bank of Scotland funding helps Stella's Voice support locals impacted by COVID-19
Stella's Voice, a Peterhead-based charity that works to safeguard young people across Eastern Europe from traffickers and homelessness, has received funding from Bank of Scotland to help it support locals amid impacted by the coronavirus pandemic.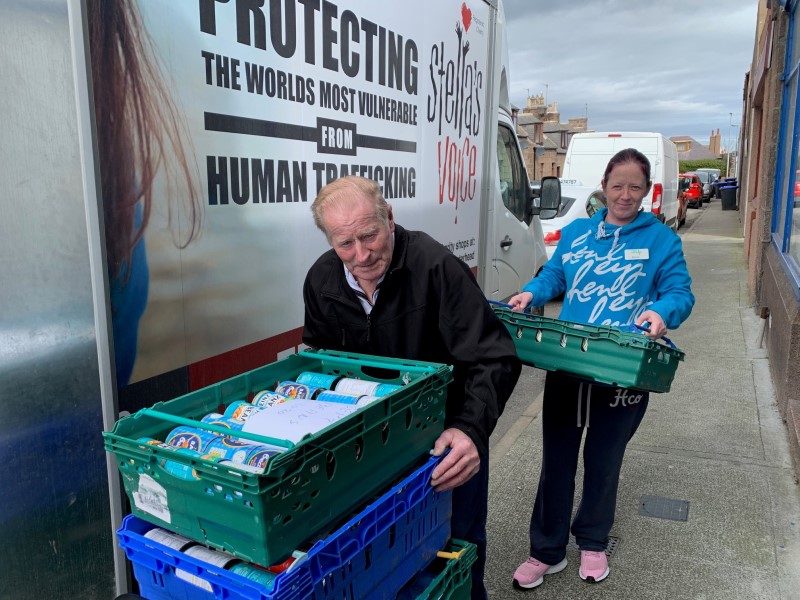 Stella's Voice relies on sales from its five charity shops to raise the vital funds needed to help these young people.
Following the government's UK-wide lockdown, the shops were forced to close, putting an immediate stop to the charity's main source of funding, resulting in 25 of its 30 staff being furloughed.
---
---
Despite the pause in active fundraising to help young people facing homelessness overseas, Stella's Voice received a surge in requests from local charities hoping for its support during the crisis.
The remaining five staff decided to help the local community including the Aberdeenshire North Food Bank by delivering food from supermarkets to the food banks, and ferrying donated furniture to local councils dealing with emergency housing.
In order to pay the rent and utility bills for each shop until they can safely reopen, the charity approached Bank of Scotland for support and secured a five-figure funding package.
Mark Morgan, director at Stella's Voice, said: "As a charity, we do not have huge cash reserves as the majority of money raised goes straight to helping young people at risk in Eastern Europe.
"When the lockdown was announced, our first instinct was to find ways that we could survive. Shutting our shops meant there was an immediate stop to the income we rely on to raise funds.
"Thanks to Bank of Scotland we now have the finance to cover our bills and the peace of mind knowing we can reopen our shops quickly when the lockdown is lifted. In the meantime, we will continue to support our local community as we all work through this extremely challenging time."
Nichola Scott, relationship manager at Bank of Scotland, added: "The coronavirus outbreak has caused disruption to the lives of everyone. Consumers are being asked to stay home during the outbreak, meaning charities like Stella's Voice that rely on income from purchases made in person, need to find new ways of securing income.
"At Bank of Scotland, we're committed to supporting businesses and charities to adapt and adjust as we all work together through these unprecedented times. By helping to introduce measures now, businesses and charities will be in a better position to resume normal trading quickly once the government restrictions are eased."
Read all of our articles relating to COVID-19 here.