Bank of Scotland helps Compass Self Drive steer through coronavirus crisis
Kilmarnock-based Compass Self Drive car and van rental business is supporting key workers that rely on its services during the coronavirus crisis, thanks to new financial support from Bank of Scotland.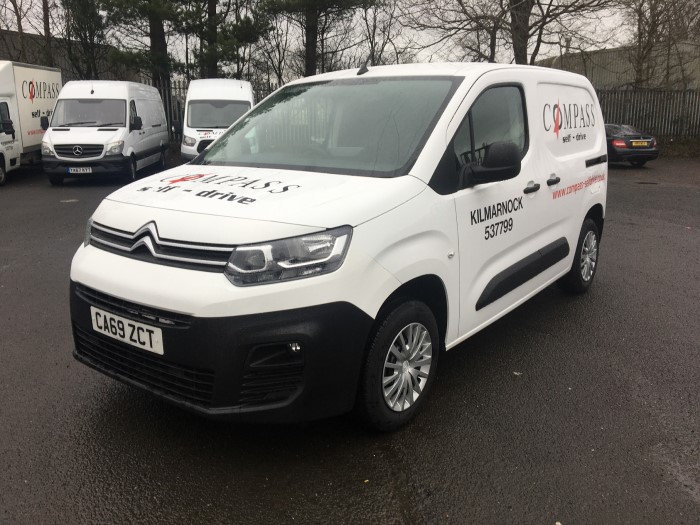 Compass Self Drive is a family business that operates with a fleet of 80 vehicles available to rent to both commercial and private customers.
Each of the vehicles is funded by either hire purchase or leasing, meaning the business relies on income from continual rentals.
---
---
Due to the current crisis, restrictions placed on the general public to avoid non-essential travel has resulted in the majority of the firm's income being put on hold.
A small proportion of Compass Self Drive's customers are key workers who rely on the vehicles for transportation or deliveries and are exempt from these restrictions.
In order to continue servicing this group of customers while the regular income stream has stopped, the business approached Bank of Scotland for support. Within six days, the business received a three-month Capital Repayment Holiday and 50% overdraft increase.
Donald MacDonald, managing director of Compass Self Drive, said: "We are currently unable to rent to private individuals for leisure purposes, and most of our commercial customers are now working from home. This means the demand has dropped for renting vehicles and we've had to take steps to reflect the decrease in income.
"We have a long-standing relationship with Bank of Scotland so it's important that we can rely on it during such challenging times and work together to keep our business going.
"Thanks to the quick reaction and support from Bank of Scotland, we now have the breathing space to continue operating for key workers and ensure our vehicle payments are met while business is on hold. This support gives us the financial flexibility required to make it through the coming months and position ourselves to come out the other side where we will be ready to trade as normal."
Laura Galloway, relationship manager at Bank of Scotland, added: "A lot of businesses are currently experiencing a huge drop in demand. Consumers are being asked to stay home during the current crisis and can no longer purchase products in person or in this case, rent vehicles.
"We're committed to supporting businesses like Compass Self Drive adapt and adjust as we work together through this challenging period. This support includes the £2bn of arrangement fee-free finances we've set aside to help businesses directly impacted by COVID-19."
Read all of our articles relating to COVID-19 here.