Barclays deal supports North East care home's growth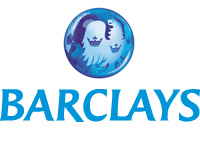 Care home operator, Renaissance Care has secured an additional £600,000 of funding from Barclays to accelerate its long-term growth plans and finance further improvements to its portfolio of 14 care homes.
This deal has followed on from a previous funding package of £4.5 million in 2017 to support the development of the company's existing care homes and planned acquisitions to extend its portfolio.
Renaissance Care operates care homes across Scotland in Aberdeen, Aberdeenshire, Moray, Perth & Kinross, Edinburgh, East Renfrewshire, North and South Lanarkshire. The investment will speed up the company's capital expenditure programme to improve its homes, expand their capacity and provide the best quality of life to over 600 elderly residents in its care.
The company is owned by Renaissance senior management team and Dow investments whose CEO Robert Kilgour was the original founder of Four Seasons Health Care which is currently the largest care home operator in Britain. In under 10 years, Renaissance care has experienced impressive growth, expanding from 80 employees and a turnover of £2.4 million to over 1,000 employees and a projected turnover of £27 million this year.
---
---
Robert Kilgour said: "We have invested heavily in improving our care homes and expanding our portfolio over the past two years. Barclays has always shared our vision for growth and the opportunity arose to access further capital to speed up our investment programme."
He added: "The care sector has unique challenges and we need a banking partner like Barclays which understands the complexities of social care. Our priority is to provide the best possible care and facilities for our vulnerable elderly residents and our hardworking staff, and this funding improves our ability to do so."
The deal team at Barlcays was led by Relationship Director Helen Hutchison.
Head of Region Scotland and Northern Ireland at Barclays, Jamie Grant said: "Our specialist Healthcare team has supported the social care industry for more than two decades and we understand the importance of continual investment in improving care facilities. We have woked with Renaissance Care for several years to assist its growth plans which are underpinned by solid business planning and led by an experienced management team.
Grant added: "We are actively lending to the healthcare sector in Scotland and our team can provide specialist expertise at a time where access to social care is becoming increasingly vital to our aging population."