Barclays profits soar to £5bn in first half of 2021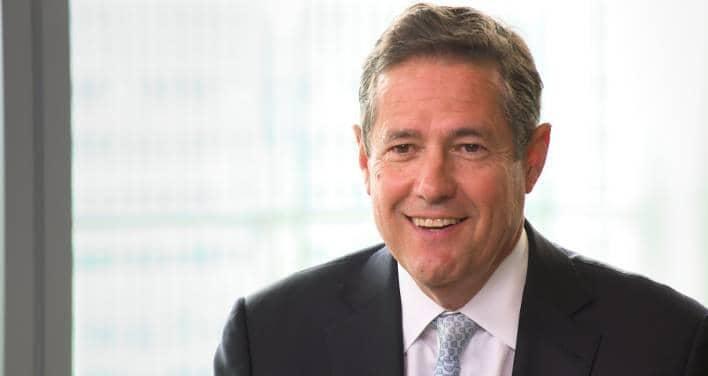 Barclays has posted its half-year results revealing a profit before tax of £5.0 billion, compared to the £1.3bn reported at the same time last year.
The bank has reported an attributable profit of £3.8bn, against last years figure of £0.7bn.
However, the results indicate that the bank's income of £11.bn is down 3% on the previous year, reflecting what Barclays labelled as 'currency headwinds'.
Barclays also reported a credit impairment net release of £0.7bn, where last year it announced a £3.7bn impairment charge. The net release included a reversal of £1.1bn in non-default charges, primarily reflecting the improved macroeconomic outlook. Excluding this reversal, the charge was £0.4bn, reflecting reduced unsecured lending balances and the benign credit environment.
The bank's total operating expenses reached £7.2bn - an increase of 10% from 2020 - resulting in a cost: income ratio of 64%, compared to 57% the year before.
Jes Staley, Barclays chief executive officer, said: "This has been a strong first half, clearly demonstrating the benefits of our resilient and diversified universal bank in supporting the growth of capital markets, our corporate clients and retail customers.
"Barclays UK, and the CIB and CC&P businesses within Barclays International have all delivered strong double-digit RoTE. Our investment banking fees and equities businesses have delivered record income, and we are seeing encouraging signs of recovery in consumer banking. Our profitability, strong capital position and balance sheet have enabled us to increase capital distributions to shareholders.
"We are starting to see the resurgence of activity across our businesses, with Group income up on the same period last year when excluding the impact of FX movements. Our CIB business is well-positioned to benefit from continued growth in debt and equity capital markets, with Global Markets and Investment Banking fees income up 36% since 2019, and our strong retail businesses are poised to support and benefit from a consumer recovery."
Barclays is not the only bank to report a rise in profits in the first half of 2021, Scottish Financial News reported yesterday that Virgin Money, owner of Glasgow-based Clydesdale Bank, saw its underlying profit more than double year-on-year to £245 million.