BDO's Spanish division faces €100m fine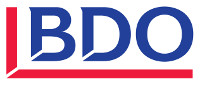 The Spanish division of accountancy firm BDO is facing a €100 million fine over a fishing company's accounts.
BDO's Spanish division was the auditor of Pescanova, a Galician foods group, for over ten years before the firm filed for insolvency in 2013, having incurred debts of more than €3.6 billion and an equity hole of almost €1.7 billion.
Pescanova employed over 10,000 people who caught, sold and processed fish in more than 20 countries.
Spain's high court has sentenced Manuel Fernández de Sousa-Faro, the former president of Pescanova, to eight years in prison for accounting fraud and other offences. Eleven others from the former leadership of the firm were also sentenced to between six months and three-and-a-half years in prison.
Pescanova, BDO, its former auditor, and the convicted ex-directors were ordered to pay fines and compensation amounting to more than €160 million.
The Spanish newspaper El País reported that a total of €126.8 million must be paid to companies and about €36 million to several small shareholders. BDO's share of the costs was estimated at about €100 million.
The court statement said that BDO had issued fraudulent favourable reports on the company's annual and consolidated accounts for the financial years 2010, 2011 and 2012. Santiago Sañé, a BDO auditor, was sentenced to three and half years in jail.
BDO said its Spanish arm is investigating filing an appeal before a higher court, saying that it had been a victim of Pescanova's fraud.
Pescanova issued a statement saying that it was "an injured party" and that it was considering appealing to the Spanish supreme court, The Times reports.
After the 2008 financial crisis, the company was refloated under the name of Nueva Pescanova, an unlisted company owned by the creditor banks of Pescanova.
BDO said: "It is important to clarify that neither BDO International Limited nor any of the other BDO member firms have any liability for the acts or omissions of a BDO member firm."
The firm added that it is committed to upholding the highest quality standards, promoting ethical business practices and socially responsible corporate behaviour above all else.