BDO staff told to work where they want after COVID-19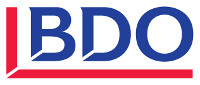 Accountancy firm BDO has told staff to decide for themselves when to come back to the office after the COVID-19 pandemic as part of its new flexible working strategy.
The firm, which is the UK's fifth-largest accountant and employs about 5,500 people across 18 offices, will ask staff to work wherever is most productive depending on the task they are doing.
BDO said that for most people this will involve a mixture of working at home, in the office and at client sites.
Paul Eagland, BDO's UK managing partner, told the Financial Times: "Teams will work out amongst themselves with clients when they should be together and when they won't."
He said: "I can't give you a barcode or an algorithm to tell each person exactly where they need to be and what they need to do but the trust that we can carry forward from the pandemic is that each individual human probably knows what they've got to do."
A recent staff survey at BDO revealed that 79% wanted to be able to work from home or have a hybrid working model after the pandemic.
The firm has also rewarded staff for their work during the pandemic with the choice of either a bonus of one week's pay in their September pay packet or an extra week's holiday, Mr Eagland said. It follows similar pandemic bonuses at competitors Deloitte, EY and Grant Thornton.
In preparation for hybrid working, BDO will spend £8m on refitting its London and Bristol offices. The firm plans to follow this by reconfiguring its other offices to make more space for meetings and teamwork in line with other professional services firms.
A spokesperson from BDO told Scottish Financial News: "The last 14 months have been tough on everyone but technology and remote working has allowed high quality work to continue. As lockdown restrictions ease we've been listening to our people, talking to our clients and thinking about the best way to return to the office in a way which balances wellbeing with work.
"We see post-COVID working as being neither solely office-based or home-based. Instead, we will ask our people to work where they are most productive according to the task. For most, that will be a mix of office hubs, home and client sites.
"To enable us to do this effectively we are making an £8m investment in refitting our offices to create vibrant hubs to support new ways of working. We have also committed to increasing our technology spend by an additional £10m over the next three years to ensure our people have access to all the kit they need, whether working from a hub office or at home."
They added: "Following this tough year we also want to say thank you to our people by offering them either an additional week's pay or additional week's holiday.
"Taken together, these investments seek to reward staff for their hard work and to ensure our business is in the best shape to help our people and our clients succeed."