Begbies Traynor appoints David Tannock as manager at its Glasgow office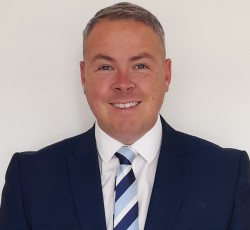 Professional services firm Begbies Traynor has appointed personal insolvency specialist David Tannock as a manager based at its Glasgow office.
With more than 18 years' experience in the insolvency sector, Mr Tannock joins from an accountancy and business advisory services firm in Glasgow where he spent almost four years as an insolvency manager, having previously worked for another chartered accountancy practice in the city for nine years.
Mr Tannock has a broad range of experience covering insolvency and debt solutions, including helping struggling individuals and businesses on matters such as trust deeds, sequestrations and Debt Arrangement Schemes.
---
---
From his base in Glasgow, Mr Tannock will work with the team to provide personal insolvency expertise to clients across Scotland from Begbies Traynor's offices in Edinburgh, Dundee and Aberdeen.
Thomas McKay, partner at Begbies Traynor in Scotland, said: "With sole traders and limited companies across the country facing difficult times as a result of Covid-19, in the coming months we are expecting to see more people turning to us for advice they can trust. With his extensive experience in personal insolvency, David is a welcome addition, further strengthening our team across Scotland."
David Tannock added: "Begbies Traynor has a strong reputation in the marketplace and I'm pleased to be joining such a respected brand. The firm is known as a specialist in personal insolvency and I will be working with the team, adding further strength in depth, to support individuals in financial distress as the impact of the pandemic continues to bite. We have an experienced team in place to help people across Scotland to navigate their way through the current challenges."