Biotangents secures £2.2m funding from UK Government and investment firms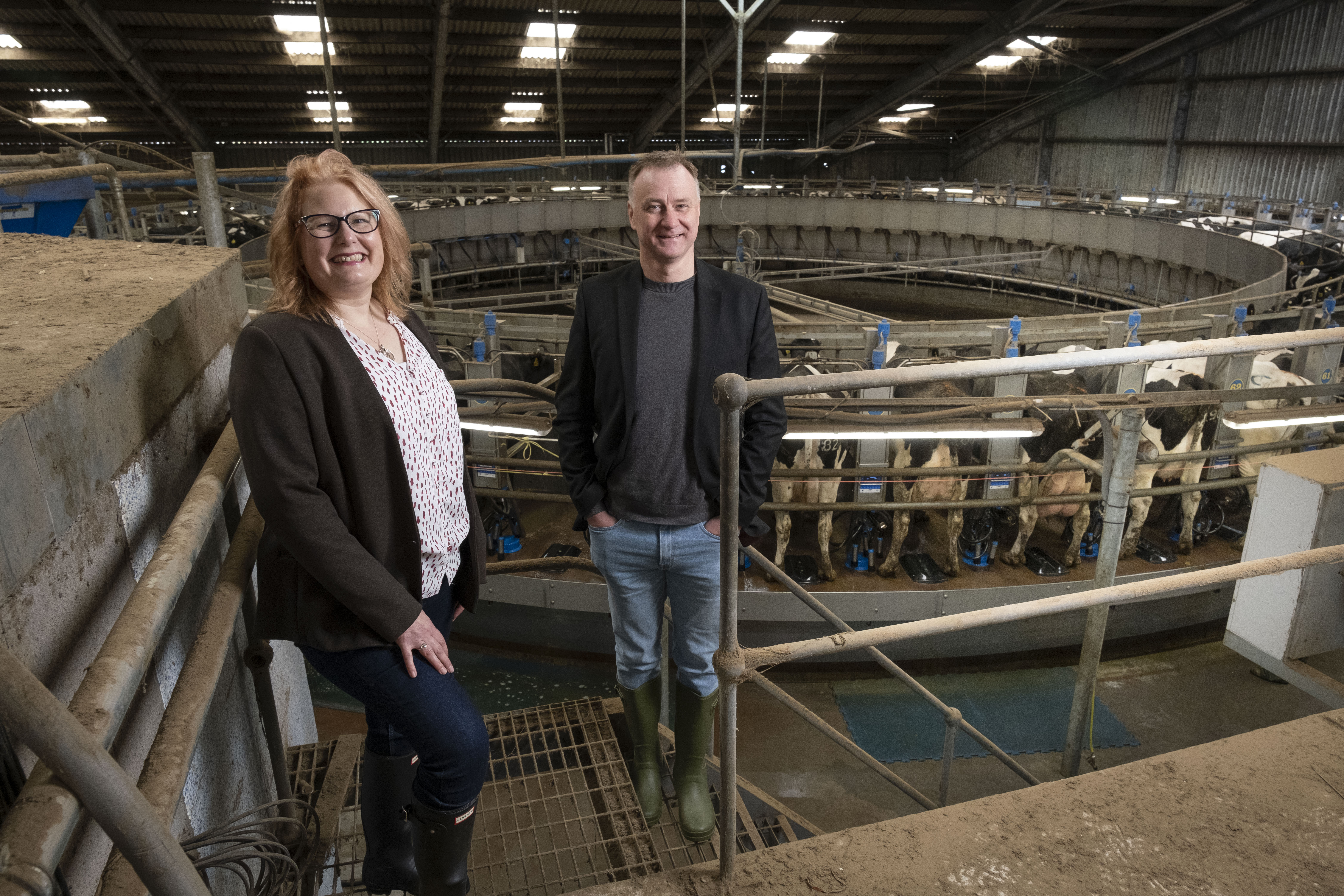 Biotangents, an Edinburgh biotechnology business, has secured £2.2 million of new funding made up of £1.6m from the UK Government's Innovate UK innovation loans programme and a further £600,000 from a funding round led by Kelvin Capital and Scottish Enterprise.
The funding will help support the development and roll-out of its 'on farm' rapid disease detection technology.
The company also secured £1.2m in August 2021 in a successful funding round also led by Kelvin Capital, following an initial £1.5m in May 2019. Kelvin Capital represents private investors in the UK, Europe, and the USA.
Biotangents' Isothermal technology can be applied to the rapid detection of a wide range of diseases in Animal Health including Bovine Viral Diarrhoea (BVD) and Mastitis. The AmpliSpec Mastitis diagnostic test will dramatically cut the detection time for Mastitis from the current period of several days to just a few hours.
Ian Hamilton, chairman at Biotangents and holder of several senior positions within the agricultural industry, said: "Rapid diagnosis on the farm and in the veterinary clinic is a step change in the treatment and prevention of Mastitis and the consequent improvement in animal husbandry.
"Critically it allows vets to promptly decide on the most effective treatment programme including the correct antibiotic to be administered and length of treatment period, and lets farmers implement prompt procedures to minimise further infection within the herd."
Fiona Marshall, CEO at Biotangents said: "In addition to our forthcoming lab-based AmpliSpec BVD and Mastitis products, the new funding will enable the next phase of our product development to deliver our new AmpliSpec platform directly to the veterinary and farming sectors.
"Beyond Mastitis further assays will be developed for use on this platform. We all know that the financial impact of Mastitis is significant but it also has a huge impact on animal welfare and sustainability.
"The platform will provide accurate diagnosis between milking allowing the Vet and Farmer to quickly determine the most appropriate treatment for each individual cow, including specific antibiotic treatment. We recognise the positive impact this will have on antimicrobial resistance, ultimately reducing antibiotic usage."
John McNicol, director of Kelvin Capital, commented: "We have supported Biotangents since 2017 and are delighted to continue that and welcome the strengthening of the existing operational team and the company's Board. This disruptive technology will bring additional benefits to the global dairy sector and wider AgriTech sector because rapid diagnostic technology brings financial benefits to farmers and dramatically improves animal welfare."
Kerry Sharp, director of Entrepreneurship and Investment at Scottish Enterprise said: "Scotland is globally renowned for its strengths in life sciences, owing that reputation in part to innovative biotechnology businesses such as Biotangents.
"Working alongside companies in this sector to progress ground-breaking diagnostics technology, and in turn investing in Scotland's wider rural economy, is a priority for Scottish Enterprise. We are delighted to support Biotangents on their journey taking their product range from Scottish laboratory to new international markets."