Brewin Dolphin profits up by nearly £11m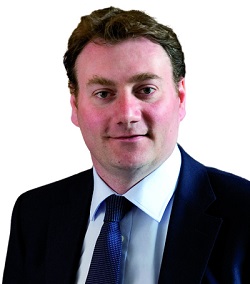 Investment firm Brewin Dolphin said it had enjoyed a "strong" year in Scotland as it reported annual results showing profits across its business have risen by almost a fifth.
The FTSE 250 company grew statutory pre-tax profits to £68.5 million in the 12 months to 30 September, an 18.9 per cent increase on the £57.6m from the previous year.
Funds, meanwhile, swelled to £42.8 billion, an increase of 6.7 per cent from £40.1bn a year ago, through 30 offices in the UK, Ireland and the Channel Islands.
---
---
Buoyed by the impact of the acquisition of Duncan Lawrie Asset Management in 2017, total income rose by 8 per cent (more than £24m) to £329m.
The firm, which boasts more than 80,000 private clients, charities and pension funds, also said it would make a "major investment" in its core custody and settlement IT system. It expects to announce its final selection in the first quarter of 2019.
Marc Wilkinson, regional director for Brewin Dolphin Scotland, said: "It's been a strong year for Brewin Dolphin in Scotland.
"All of our business channels have been robust, as we provide more services to our existing customer base and bring in new, wealthier clients."
He continued: "Glasgow has performed particularly well, largely driven by the city's independent financial advisor market, while Edinburgh has benefitted from increased demand for our financial planning offering. Dundee and Aberdeen have been steady, as the latter continues to recover from the oil price downturn."
Mr Wilkinson also said the firm was confident about withstanding the "market stresses" of Brexit.
"Our pipeline remains strong, but there are undoubtedly headwinds approaching – a fact reflected by the return of volatility to financial markets over the past 12 months", he added.
The firm's board announced that it is proposing a final dividend of 12.0p per share, to be approved at the 2019 AGM and to be paid on 6 February 2019 to shareholders on the register at the close of business on 11 January 2019 with an ex-dividend date of 10 January 2019.
Brewin Dolphin's full results can be accessed here.