BSW Group acquires stake in Power Sheds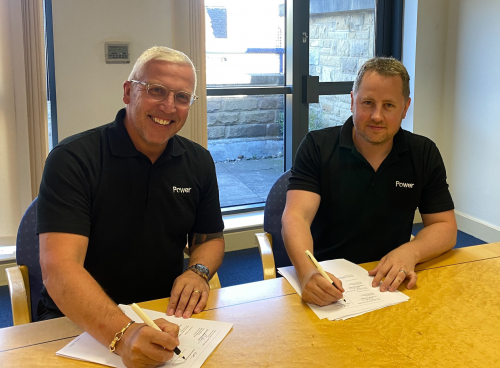 Scotland-based integrated forestry business BSW Group has acquired a stake in Bradford-based shed manufacturer Power Sheds, which since launching in 2019 has grown turnover to over £15 million becoming a strong player in the sector.
Founded in 1848 in Berwickshire, BSW was acquired by global sawmiller Binderholz in January of this year. It now aims to help diversify and widen the success of Power Sheds, which already has 75 employees.
BSW now has a turnover in excess of £700m. The group has operating divisions spanning tree nurseries, forestry, harvesting, sawmilling, timber processing and energy, while being committed to supporting sustainable forestry.
---
---
CEO Jack Sutcliffe and director Simon Hobson will remain in control of the business and continue to drive it forward, with BSW Group CFO Alan Milne also joining the board.
Mr Milne explained: "We are really impressed with the rapid growth and success that Power Sheds has achieved in only three years, so the team is very excited to develop a relationship and help it expand to its potential. We are very much looking forward to working together."

Tony Hackney, CEO of BSW Group, added: "This is a great win for us and gives us the opportunity to supply a range of value-added products to global markets. We're excited to support Power Sheds as they continue to grow as a leading garden building supplier."
Mr Sutcliffe said: "Our new partnership with BSW Group is really exciting for the company, giving us a great opportunity to build Power Sheds into a worldwide brand and break into new markets such as the US and Europe. I'm looking forward to building the business even further and seeing where it takes us over the next few years.
"The new partnership means there are going to be more opportunities for the existing team at Power Sheds, who have been integral in helping us achieve everything we've done on the journey so far. We can't wait to see what this means for our development and growth."

Power Sheds were advised by Schofield Sweeney (Legal) and BPR Heaton Chartered Accountants (Corporate Finance). BSW were advised by Burges Salmon (Legal) and PWC (Financial and Tax).