Burges Salmon acts on Scottish sales of solar and battery storage projects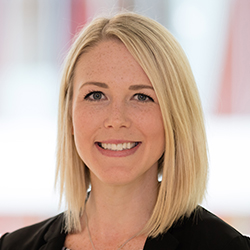 Burges Salmon has advised Rivington Solar Limited (part of the Renewable Connections development business) and European Energy UK Limited on the sale of two 'shovel-ready' co-located solar and battery storage projects based in Scotland — one at Strathruddie Farm and one at Montreathmont Moor.

Renewable Connections, part of the Armstrong Capital group, delivers highly innovative renewable energy developments in strategic locations across the UK. European Energy in the UK works with landowners and partners to develop, build and operate solar, battery and onshore wind projects.

The buyer of the two projects, EVC Kilt Limited, is part of EVC Energy, a renewable energy development platform focused on developing and constructing solar PV and BESS projects in Greece and the UK with a current pipeline of 1.5GW. EVC Energy is a joint venture between Elmya Energy and Valpre Capital that was launched in 2021.

The Burges Salmon team advising on the deal was led by corporate partner Jonathan Eves and senior associate Bethan Penrhyn-Jones, who worked alongside trainee solicitor Will Penfold from the firm's Corporate team, and senior associate Rosamond Harris from the firm's Real Estate team, amongst others.

Ms Penrhyn-Jones said: "It has been a pleasure to have been able to work with Renewable Connections and European Energy in the UK at this key juncture on their joint project development journey.
"Supporting the successful completion of transactions like this allows us not only to promote our clients' objectives but also to play a part in the UK's wider delivery of renewable energy solutions which will be vital to achieving the Net Zero emissions target."

Michael Hughes, director of Renewable Connections, added: "Both Renewable Connections and European Energy UK are delighted to have completed the sale of the two projects after a lengthy sale process. We are, of course, extremely grateful for the excellent support provided throughout the sale process by Burges Salmon.
"The joint decision by Renewable Connections and European Energy UK to sell the projects was in part driven by the unprecedented success Renewable Connections has achieved in consenting solar and storage projects over the last 12 months, with over 500MWac of projects consented to date."
---