Business Gateway ensures successful start for dynamic young tech duo in Orkney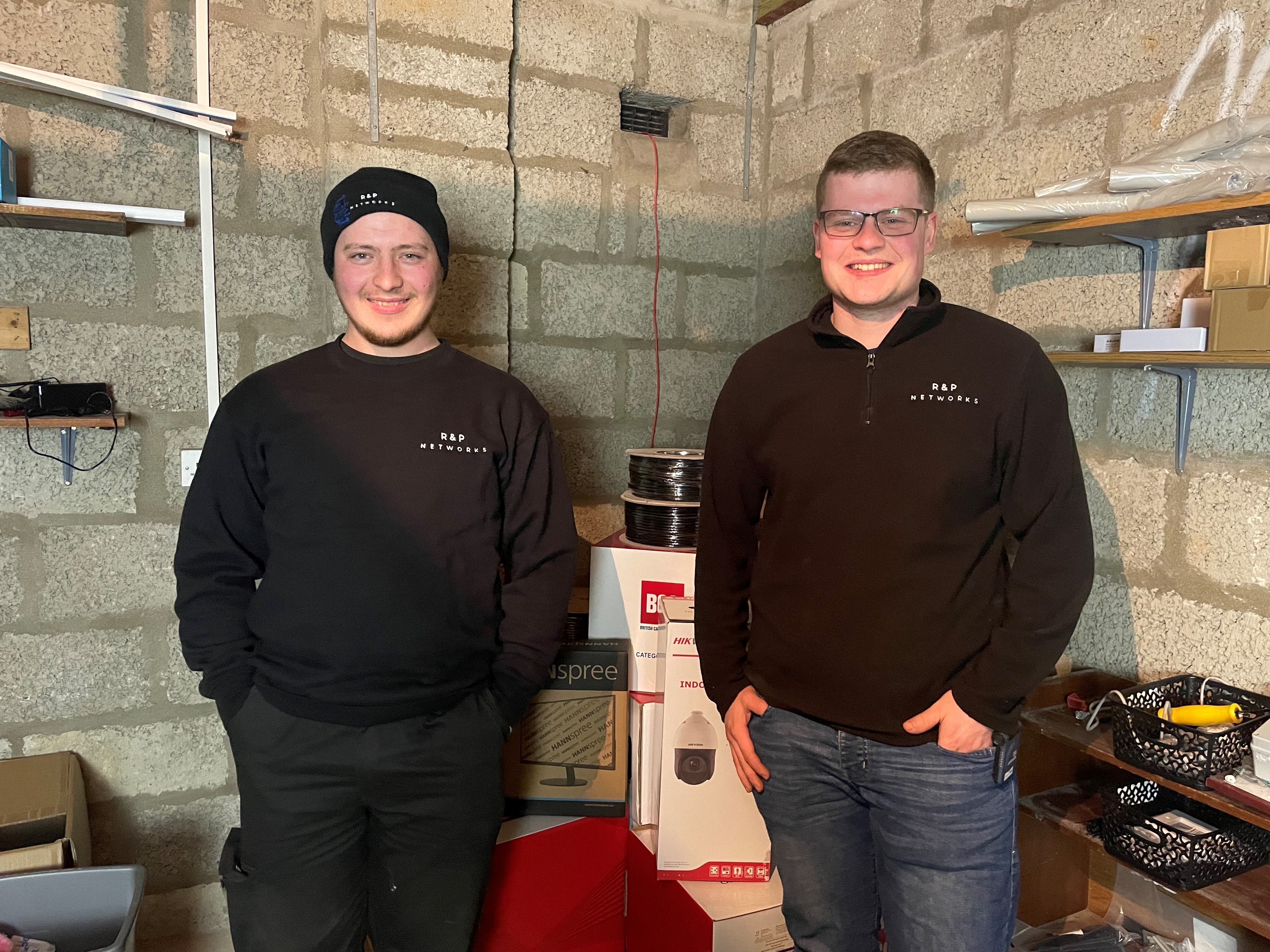 Orkney-based friends and business partners, Baillie Rorie and Gavin Pirie, who set up a CCTV business on the island last year, continue to go from strength to strength, following support from Business Gateway.
R & P Networks Ltd is a CCTV Technology company located in Kirkwall, which launched in June 2022. The business supplies and installs CCTV cameras and 4/5G Wi-Fi systems for consumers and small businesses, including doorbell cameras and 'cow cams' for farm owners to monitor livestock. Mr Rorie and Mr Pirie pride themselves on first class customer service, and use their in-depth tech knowledge to make security solutions easier for their clients.
The school friends bonded over their interest in technology, before realising their shared ambition to set up their own business on the island. After approaching Business Gateway last year, they set the wheels in motion to launch R&P Networks.
---
---
Business Gateway local adviser, Adrian Bird, initially helped Mr Rorie and Mr Pirie to develop their first business plan and offered advice on managing cashflow as a start-up business.
The pair also received guidance on financial support, which helped R & P Networks to secure a New Business Start-up grant, enabling them to buy equipment and a laptop.
Soon after, they received a Small Business Training grant from Orkney Islands Council which is designed to encourage skills enhancement that will help grow Orkney's economy.
After a year in business, R & P Networks continues to thrive and the business duo have expanded their products and services to include a wider range of door sensors, motion sensors and deterrents such as sirens.
Both Mr Rorie and Mr Pirie have also been through specialist training, which will allow them to install the latest Ajax security system - the most awarded wireless security system in Europe - on the island with ambitions to offer their services overseas in new markets soon.
Mr Rorie said: "Business Gateway was really helpful from the start. Having someone from the local area with such strong expertise and knowledge has definitely helped in the success of launching our own business in a rural area.
"Without Adrian's help on cashflow and advice around funding we would not be able to do what we have achieved so far."
Wendy Pickles, Business Gateway manager, added: "It is rewarding to see two young people break into the tech world and it is evident their enthusiasm is a key to their success with establishing and maintaining relationships with their customers."