Calnex set to become first Scottish group to float in London for two years as BGF becomes investor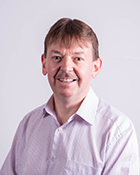 Scottish telecoms technology company Calnex Solutions is set to be the first Scottish group to float in London for more than two years as BGF announced that it is investing in the company.
The firm intends to place shares at 48p which will raise £6.5 million for the company as well as £16.5m for its shareholders. The listing on Aim is expected to be completed by October 5, giving Calnex a market capitalisation of about £42m.
Calnex designs, produces and markets test instrumentation and solutions for network synchronization and network emulation. The Linlithgow-based for currently employs more than 90 people. Its customers include BT, Facebook, Ericsson, Nokia, Intel, China Mobile and IBM.
For the 12 months to March, the firm secures a £2.2m pre-tax profit on turnover of £13.5m, The Times reports.
Calnex sees opportunities as the 5G spectrum is rolled out acorss the globe and more devices become digitally connected. Tommy Cook, founder and chief executive, is the largest shareholder with Ann Budge, the owner of Hearts FC.
Mr Cook said: "The telecommunications industry is going through unprecedented levels of change, presenting exciting opportunities for the expansion of the business. Having demonstrated sustained growth since inception, the move onto the public markets will provide us with new capital, a raised profile and enhanced ability to execute on acquisitions, as we seek to capture an increased share of the growing market for telecoms test solutions."
The last Scottish company to list was Edinburgh-based financial services firm Nucleus Financial, in 2018. Produce Investments, a vegetable grower, Eland, an oil and gas firm, and Indigovision, a maker of CCTV equipment, are among Scottish listed companies that have since been taken over.
Paddy Graham, head of BGF's Edinburgh office, added: "This investment into Calnex illustrates the strength of BGF's regional presence and breadth of offering, with our Scottish investors working closely alongside BGF's Quoted team in London to support the proposed listing. We have built a relationship with Tommy and the management team over a number of years and have watched the significant progress they have made, particularly around international expansion, R&D and successful bolt on acquisitions. We are very much looking forward to partnering with the company and supporting its growth ambitions."
Paul Stevens, a member of BGF's Quoted team, said: "We are delighted to be a cornerstone investor in Calnex at such an exciting time for the company. Having first met the business a number of years ago, BGF has followed the exceptional progress achieved by an innovative and entrepreneurial management team. The proposed listing and admission to AIM is a significant milestone for the company as it enters the next phase of its growth journey."