Campbell Dallas partners take over as Cairngorm Mountain Funicular Railway operator enters administration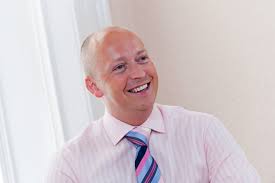 Cairngorm Mountain Limited, the company that operates the Cairngorm Mountain Funicular Railway and associated visitor attractions, has been placed in administration, with Campbell Dallas partners Blair Milne and Derek Forsyth appointed as joint administrators.
The pair said they willl continue to trade the business whilst progressing discussions with a potential purchaser for a sale of the business and assets as a going concern.
There are no immediate plans to make any redundancies.
---
---
Opened on Christmas Eve in 2001 following an investment of around £20m, the Cairngorm Funicular Railway carries around 300,000 tourists and sports visitors every year. Extending to 2 kilometres in length, it is the highest mountain railway in the United Kingdom. The funicular has been closed since Monday 1st October to allow for a detailed assessment of the structure that supports the tracks. These investigative works remain on-going.
The administration has been caused by unsustainable cash flow problems. Cairngorm Mountain Limited employs around 70 staff and had a turnover of £3.5m to 31st December 2017.
Blair Milne, business recovery partner with Campbell Dallas, said: "Due to the extended closure of the Funicular Railway at Cairngorm Mountain, for safety reasons, the business has become unsustainably loss-making. The Directors of the business had been in discussions to try to find suitable solutions, including a managed transfer of the business to another party, however those negotiations did not progress. Under mounting cash flow and creditor pressures the Directors were left with no alternative other than to place the business into administration. The joint administrators will be seeking to achieve a sale of the remaining business on a going concern basis as early as possible."
The Cairngorm Railway and Mountain Snowsports centre are owned by Highlands and Islands Enterprise (HIE) and operated on its behalf under a lease by Cairngorm Mountain Limited.
Charlotte Wright, chief executive of HIE, said: "The directors' decision to put CairnGorm Mountain Ltd (CML) into administration is an outcome that HIE had anticipated, and we are well prepared.
"Our first priority is staff members and their families, as well as other local people who will be affected by this decision.
"We are already in direct contact with the administrator, and confident that Cairngorm will remain open for business.
"Clearly, this is not the outcome that anyone wanted when CML became the operator. However, with local support, we are confident that the situation can be turned around and we will see Cairngorm flourish again as a fantastic asset for this area, its economy and its people.
"£1m worth of snowmaking equipment, paid for by HIE, has arrived and will be set up on site as soon as possible. This will provide reliable snow cover for visitors on the lower slopes, creating good conditions for beginners and families especially.
"It also means that when there is suitable snow on the higher slopes, more experienced skiers can access those levels by tow."