Campbell Ure: Seeking help to grow your company? Here's what to look for in a business advisor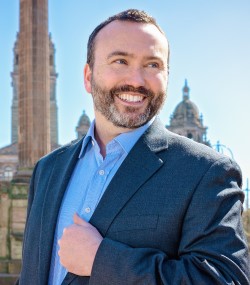 Campbell Ure, a facilitator with The Alternative Board (TAB), offers his take on what constitutes first-class business coaching and mentoring.
Through my work with TAB, a peer-to-peer support and networking organisation for business leaders, I've witnessed first-hand how companies have wrestled with a range of new problems presented by the Covid-19 restrictions.
I've seen them respond with an equally diverse range of bold and creative solutions to sustain their operations and position them to move their business forward in the right way, at the right time.
Some have brought support on board as part of their strategy, offering a fresh perspective – and fresh counsel – as they map out a route to new growth.
This involves bringing on board a business coach, mentor or consultant, with each offering a different pathway to desired outcomes. It's perhaps worth taking a moment to understand the distinct propositions associated with each of these roles.
Put simply, a coach applies their expertise in a results-based approach, seeking to develop and improve the performance of an individual by unlocking their capabilities through conversation and questioning. They're not focused on providing definitive answers to problems through instruction or tuition, instead empowering individuals to formulate their own ideas and solutions.
A mentor, meanwhile, may use coaching techniques but also focus on the business owner as a person, imparting their expert knowledge arising from their own professional experience. A consultant could be tasked to carry out an individual project on your behalf – a very specific, targeted remit. Through my career experience and work with TAB, I'm able to switch between these variations of the advisory role as and when required.
The whole external engagement process is an investment in insight and expertise, but it needs to be shaped by a series of key principles that define genuinely effective partnerships – not just to underpin current 'survive and grow' strategies.
It may be the case that a blend of some of the following values is required if a relationship is to click – if it's to realise genuine value. From my perspective, though it's by no means an exhaustive list, these are among the key elements that provide the basis for a sustainable, fruitful partnership:
EMPATHY
Not just trust, but mutual empathy and understanding. Advisor and company appreciating one another's perspectives, and forging a relationship based on shared approaches and values may prove extremely useful. The importance of keeping an open mind and listening can't be underestimated.
CURIOSITY
Your business advisor should keep asking challenging questions, even uncomfortable ones, which prompt you to reflect on every area of your business – but they should always leave room for you to instigate discussions on topics you feel are important.
To cite one example of when conversations sometimes need to enter uneasy territory: business owners and employees often have very different views of their organisation. My role over the years has included ensuring such differences are understood and addressed; that, instead of a potentially toxic environment, there's mutual respect and owners play to the strengths of their employees. It makes for a happy workplace – and a high performing one.
RESILENCE
What challenges, or tough times, has your business coach or mentor experienced in the past? What makes them ready to help you take on very real business challenges? It may be work-related or personal trials. I survived a serious road accident, for example, and the experience gave me an entirely new perspective on life and the status of professional fulfilment in personal happiness.
EXPERTISE
What is their track record in the workplace? During my career I've helped facilitate multi-fold growth in large-scale businesses and worked through challenges ranging from oil price slumps to workplace industrial disputes. I worked on the development of two new sports cars in a new factory, collaborating with suppliers and several hundred staff to deliver an eight-fold turnover increase in two years. Every experience – good and bad – feeds into the modern-day business advisor role, whether its coaching, mentoring or consultancy.
RESOURCES
Your advisor can bring additional resources into play to add value. With TAB, for example, our Value Builder and StratPro business leadership programmes combine strategy and productivity, while our Business Builder's Blueprint represents a proven planning process that helps deliver growth. In addition, a well-connected advisor, able to introduce you the right people, may be beneficial.
STRATEGY
The TAB boards, where fellow business owners and senior managers share experiences and advice, are a great example of making things happen – of helping business people tap into the insights and experience of others as they set objectives and get after them.
TRUST
Trust, of course, is fundamental in any business relationship. Business owners invariably work long hours over many years to move their enterprise forward. Most of them have the insight to appreciate they don't have all the answers – it requires a high degree of trust to engage with others to find those answers.
FUN
To be genuinely productive, it must be a positive and engaging relationship. Your external business partner needs to learn something of how you spend time away from work, how you unwind. That way, they can support not only your work-life balance but your wider life aspirations.
That last point underlines one of my core beliefs: a happy personal life = a better business. If your business advisor is equipped to help you pursue that goal, you're in a better place – personally and professionally.
The above is certainly not a complete list – any relationship will have its own distinctive features – but I believe it encompasses many of the qualities required for identifying and pursuing the right strategic and tactical steps on the road to a brighter future.